Michael J. Fox and His Foundation Spark a Revolution in Parkinson's Research
By Ian Cunningham , March 28, 2013 05:55 PM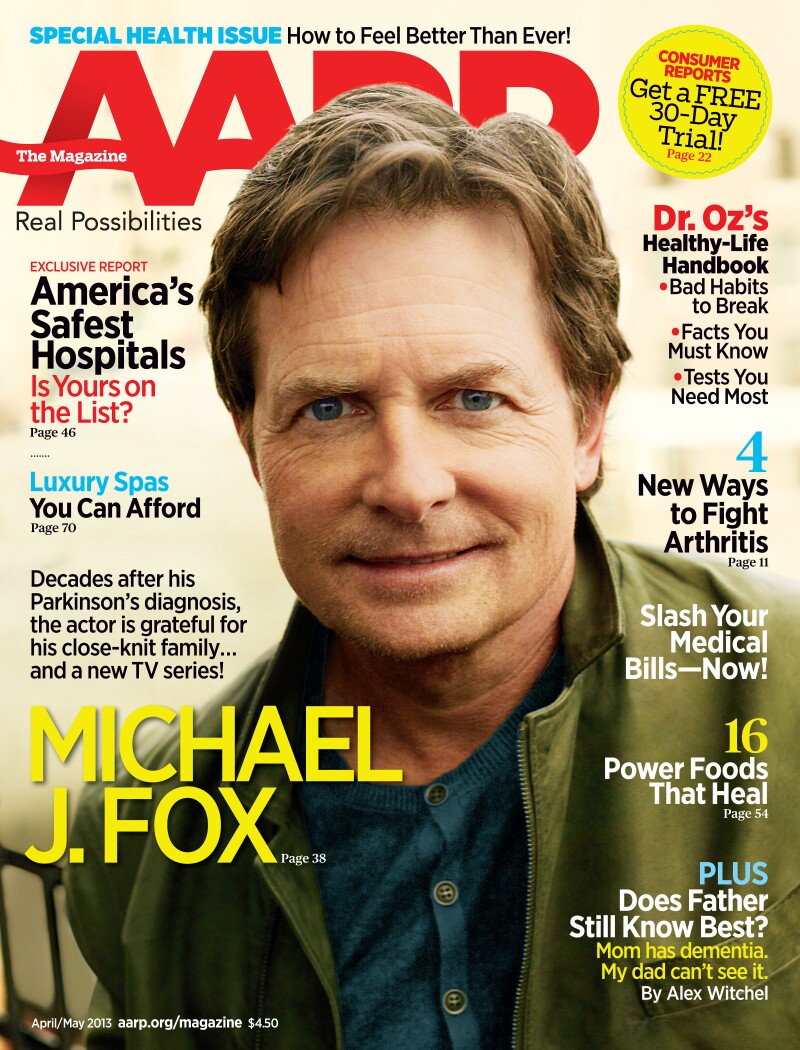 April is Parkinson's Awareness Month and AARP is happy to have The Michael J. Fox Foundation for Parkinson's Research as a guest contributor. Check back throughout the month of April as the Foundation shares insight into the Parkinson's research landscape, advice on living with Parkinson's and shares next steps on what individuals can do to speed a cure.
Kicking off Parkinson's Awareness Month, Michael J. Fox graces the April cover of AARP The Magazine. He shares his signature sense of humor and optimism with AARP readers:
"There's an idea I came across a few years ago that I love. My happiness grows in direct proportion [to] my acceptance and in inverse proportion to my expectations."
Michael's optimism and get-it-done approach led him to found The Michael J. Fox Foundation for Parkinson's Research (MJFF) in 2000, which Foundation CEO Todd Sherer, PhD says lit a fire under Parkinson's research:
"The attention Michael has brought to Parkinson's research has sparked a complete revolution. Pharmaceutical companies are more focused than ever on finding treatments quickly, and curing PD is job one for some for the best minds in neuroscience"
While the Foundation is making important progress in its pursuit of medical breakthroughs for Parkinson's disease, we can't do it alone. Michael talks about Fox Trial Finder ( www.foxtrialfinder.org), a user-friendly Web site that connects willing volunteers, with Parkinson's and without, to clinical trials that need them the most:
"The more people get involved in trials, the quicker our work carries on, and accelerates research down the pathway to the bedside."
Keep on the lookout each week in April for our series of guest blog posts that will lay out what Parkinson's disease is, the state of Parkinson's research today, and how patients and their loved ones can play an active role in speeding a cure. AARP will also host an online "Ask the Expert" chat on Thursday, April 18, when members of the Foundation's research staff will answer your questions about Parkinson's disease.
We hope you'll join us this Parkinson's Awareness Month.
Also of Interest

Join AARP: Savings, resources and news for your well-being
See the AARP home page for deals, savings tips, trivia and more