New Diet Pill Belviq: 5 Things You Should Know
By Candy Sagon , July 09, 2012 08:00 AM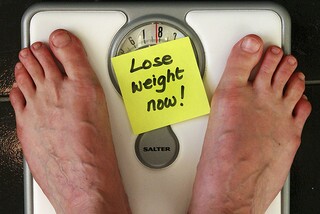 Belviq, the first new prescription weight-loss pill in 13 years, won approval last week from the Food and Drug Administration.
The drug, generically known as lorcaserin, works as an appetite-suppressant, triggering receptors in the brain that make people feel full. It offers a new diet aid to the one in three Americans who are obese.
Don't expect dramatic results, however, as the Washington Post notes.
In the three trials of almost 8,000 overweight and obese people over 52 to 104 weeks, study participants lost anywhere from 3 to at least 5 percent of their total body weight. For a 200-pound man, that translates to six to 10 pounds -- although that amount might increase if the pill was taken along with making other dietary changes and increasing exercise.
Research from the Diabetes Prevention Program has shown that losing even a little weight, combined with 30 minutes of exercise daily, can dramatically reduce the risk of developing type 2 diabetes, particularly for older Americans.
Belviq works in a similar way to the fen-phen appetite-suppression drug combination, which was pulled from the market in 1997 because of a link to fatal heart valve problems.
Although Belviq was turned down for FDA approval in 2010 because of safety concerns, drug-maker Arena Pharmaceuticals submitted new data showing heart problems should not occur if the drug is taken at the prescribed low doses.
Here are five things you need to know about Belviq, according to a list compiled by Time.com:
How does Belviq work?
The drug works by controlling appetite by activating brain receptors for serotonin, a neurotransmitter that triggers feelings of fullness and satisfaction.
How effective is it?
Based on data submitted to the FDA, nearly half of dieters without diabetes who used the medication lost at least 5 per cent of their starting weight over a year, compared with 23 per cent of those taking a placebo. For best results, users are advised to follow a healthy diet and exercise while taking the medication. The new drug doesn't work for everyone: The labeling warns that those who fail to lose 5 percent of their body weight after 12 weeks of treatment should discontinue treatment.
Who can take Belviq?
The FDA approved the diet pill for people who are obese (with a body mass index, or BMI, of 30 or higher) or who are overweight (with a BMI of 27 or above) and also have at least one weight-related health condition, such as type 2 diabetes, high blood pressure or high cholesterol.
Are there any side effects?
The most common side effects in non-diabetic patients include headache, dizziness, fatigue, nausea, dry mouth and constipation; in patients with diabetes, side effects include low blood sugar, headache, back pain, cough and fatigue.
Why did it take so long to get a new weight-loss drug approved?
Heart problems have long plagued the history of diet pills. The last prescription diet drug, Xenical (orlistat), was approved in 1999, but before that Meridia (sibutramine) was taken off the market when users began showing increased risk of heart problems, and applications for two others, including Belviq in 2010, were rejected by the FDA over safety concerns.
In other health news:
Pfizer agrees to drop health claims on labels of Centrum vitamins. Pfizer Inc, bowing to allegations of deceptive advertising lodged by a consumer watchdog group, has agreed to drop "breast health" and "colon health" claims from the labels of its widely used Centrum multivitamin supplements, Reuters reports. Although Pfizer said it disagreed with complaints lodged by the nonprofit Center for Science in the Public Interest (CSPI), it agreed to remove the claims from some Centrum product labels over the next six months and to withdraw them from websites and advertising within 30 days.
Low-carb, high-protein diet linked to women's heart disease. CNN.com reports that a new study published last week in the British Medical Journal finds that women who regularly cut back on carbohydrates and eat high amounts of protein are at increased risk of heart disease. The incidence of cardiovascular disease was 62 per cent higher among women who consumed the least carbohydrates and the most protein, when compared to women who weren't regularly eating a low carbohydrate, high protein diet.
Drugmaker settlement raises questions about Advair. Drugmaker GlaxoSmithKline's record $3 billion settlement with the government last week raises questions about the future of asthma treatment Advair-the company's biggest moneymaker and one of the top-selling drugs in the world, the Wall Street Journal reports. According to the government, Glaxo used illegal marketing tactics to promote Advair, an inhaler licensed to treat moderate to severe forms of asthma, which exposed patients to "significant safety risks" and led insurers including Medicaid to overspend on asthma drugs.
Photo credit: Alan Cleaver via flickr.com