Pharmacists Rank Best Over-the-Counter Products
By Candy Sagon, February 2, 2015 08:00 AM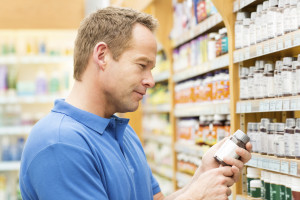 Let's say you have a cold. Or some nagging heartburn or other minor ailment. Which of the myriad over-the-counter drugs at your drugstore or discount store should you buy for relief?

Let's ask the pharmacist. In fact, let's ask more than 12,600 pharmacists. That's what the American Pharmacists Association does each year for its survey of over-the-counter (OTC) products.

For the 2015 survey, released Feb. 1, pharmacists across the country were asked to report which nonprescription brand-name products they recommended most often to their customers in 89 product categories. The survey then reported the top picks in each category.

Keep in mind, "this is what works for most people, but each individual will have different symptoms," says Janet Engle, past president of the association and currently head of the Department of Pharmacy Practice at the University of Illinois at Chicago.

Meaning, you shouldn't necessarily pick your drug based on the survey, especially if you have other conditions that might complicate matters. "It's best to ask the pharmacist if you have any doubts," Engle says.

The survey covers only brand-name products, not generics. "Overall, you will get good results with both generic and brand," Engle says, but there can be some minor differences. For example, "Advil has a formulation that's a little quicker to dissolve, Claritin has a quick-dissolve tablet not available in generic," and brand and generic liquid medications may taste different, she notes.

Also, just because a medicine doesn't require a prescription doesn't mean it's without side effects or risks. "Many OTC drugs were prescription drugs first and now are being sold at prescription strength, so it's critical to use them as directed," Engle warns.

>> Get discounts on health services with your AARP Member Advantages.

Keep these tips in mind when purchasing OTC drugs.



Read the label carefully. Take the medicine exactly as directed, learn about side effects, and ask the pharmacist what should be avoided while taking the medication.
Make sure you're not taking two drugs with the same active ingredient. For instance, taking Tylenol for a headache and NyQuil for cold symptoms can put you at risk for liver failure because you'd be taking a double dose of the same ingredient, acetaminophen. Check the ingredients.
Do not use a kitchen spoon to measure liquid medications — this can lead to over- or underdosing. Use a measuring spoon or a medicine dosing cup to get an accurate dose.


Here are some of the results of this year's survey, with the percentage of pharmacists recommending each product in parentheses. For all the results, click here or go to pharmacist.com/otc-supplement.

Frequent heartburn treatments: Prilosec OTC (53 percent), Nexium 24HR (19 percent), Prevacid 24HR (14 percent)

Adult multisymptom cold or flu products: Mucinex D (30 percent), Coricidin HBP Cold & Flu (21 percent), DayQuil Cold & Flu Multi-Symptom Relief (17 percent)

Adult headache products: Tylenol (30 percent), Advil (23 percent), Aleve (14 percent)

Pain with sleeplessness: Tylenol PM (45 percent), Advil PM (24 percent), Unisom PM Pain (10 percent)

Osteoarthritis pain — topical treatments: Icy Hot (25 percent), Capzasin-P (20 percent), ThermaCare Muscle & Joint Heat Wraps (19 percent)

Bone and joint strengtheners: Osteo Bi-Flex (30 percent), Cosamin DS (24 percent), Move Free Advanced (15 percent)

Photo: londoneye/iStock

Also of Interest:

See the AARP home page for deals, savings tips, trivia and more.