Really? Fries, Burned Toast Could Cause Cancer?
By Candy Sagon, December 4, 2013 09:00 AM
We know french fries are bad for our waistlines, but now the Food and Drug Administration (FDA) wants us to know that there's another reason to cut back on them - a chemical called acrylamide, which forms in foods cooked at a very high temperature and which has been linked to cancer in animal studies.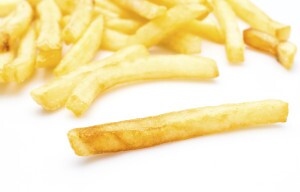 Acrylamide primarily shows up in plant-based foods that are fried, toasted or baked, like potatoes, cereals, breads, dried fruit, even roasted coffee beans.

Evidently, the chemical forms when the sugars in these foods are exposed to high temps or long cooking that cause browning - which is why if you're toasting your bagel or slice of bread to a dark brown, you're in trouble, too. Boiling or steaming food does not typically cause the chemical to form.

>> Sign up for the AARP Health Newsletter

In a Consumer Update posted last week, the FDA warned that "high levels of acrylamide have been found to cause cancer in animals, and on that basis scientists believe it is likely to cause cancer in humans as well." Acrylamide is estimated to be found in 40 percent of the calories consumed in the average American diet.

The first time the subject of acrylamide came up was in 2002, when researchers said the carcinogen had been found in some of our favorite crispy foods, like chips and fries. Since then, the FDA has been studying the chemical's effects and ways to reduce it in food products.

The real "head scratcher" in all this, writes Maria Godoy, with NPR's food and health blog, The Salt, is that since 2002, studies have failed to find a link between dietary acrylamide and cancer in humans. "So why is the FDA acting now?" Godoy asks.

Kathryn Wilson, an epidemiologist at Harvard's School of Public Health who studies the link between diet and cancer, wonders the same thing. "The human evidence on acrylamide doesn't suggest that it should be a priority in terms of our diets at this point," she told NPR.

There is a possibility acrylamide might increase the risk for ovarian and endometrial cancer, Wilson added, but nothing has been found for breast and prostate.

>> Get discounts on health products and services with your AARP Member Advantages.

So where does this leave us? It's hard to completely avoid acrylamide in the food we eat, according to the FDA, but we can at least decrease the amount we eat by following these tips:

Fry foods as little as possible. The high heat of frying causes acrylamide formation, says the FDA. If frying frozen fries, follow manufacturers' recommendations on time and temperature and avoid overcooking, heavy crisping or burning.
Don't eat burned or overly brown toast. The darker areas have the most acrylamide. Toast bread to a light-brown color rather than a dark-brown color.
Do not store fresh potatoes in the refrigerator, which can increase their sugar content and cause more acrylamide to form during cooking. Keep potatoes outside the refrigerator in a dark, cool place, such as a closet or a pantry.
Cook food to 248 degrees F or less. According to Cancer.gov, that temperature is the key for acrylamide formation: Above 248 degrees F, more acrylamide forms, while foods cooked to 248 degrees F or less do not seem to contain the chemical.


Photo by Siraphol/iStock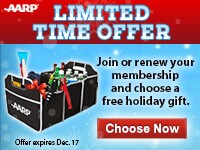 Also of Interest



See the AARP home page for deals, savings tips, trivia and more