Should Spanx Come With a Health Warning?
By Candy Sagon, February 6, 2014 08:50 AM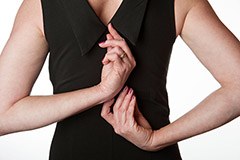 Back in the day, it was called a corset or a girdle. Now it's called shapewear, with the hugely popular Spanx line and other brands helping women smooth their lumps and bumps under clothes.

But actress Jennifer Coolidge, 52, expressed many women's feelings when she told the New York Post, "I hate Spanx because even though they look so good under your clothes, sometimes mid-wedding I'll be like, 'I feel so nauseous.' They're so tight, who knows what you're cutting off?"

Exactly. Those skintight garments can do a number on our insides, squeezing our organs and producing some definitely unattractive effects: worsening acid reflux, heartburn, even leaky-bladder problems, doctors told the Huffington Post. And to think that some celebs wear triple Spanx to wedge themselves into those slinky awards-show gowns.

>> Sign up for the AARP Health Newsletter

To hold in our jiggly tummies and muffin tops, shapewear compresses our stomach, intestines and colon, which can cause stomach acid to bubble up, explained gastroenterologist John Kuemmerle, M.D., of Virginia Commonwealth University Medical Center in Richmond.

Plus, shapewear can be a problem for people with bladder problems and irritable bowel syndrome. The pressure on the abdomen and bladder "can certainly provoke episodes of incontinence," Kuemmerle told the Huffington Post.

And once you peel off that skintight shaper? Don't be surprised if you experience bloating and gas, as your squished intestines finally begin to digest your food properly.

Neurologist Orly Avitzur, M.D., medical adviser for Consumer Reports, who has written about the risks of shapewear, said the garments can also restrict breathing and cause light-headedness. Wearing them every day can lead to chafing and skin rashes.

She even sees the problem among teen athletes, as she wrote in this blog post for Consumer Reports.

If you need to wear shapewear, getting the right size is important, Avitzur said. Buying a too-small, too-tight size makes things worse, both appearance-wise and health-wise.

"My advice is to avoid any kind of shapewear or just wear it for the least amount of time possible," Avitzur told the Boston Globe. "Think of corsets and Spanx like high-heeled shoes - a pair of fantastic stilettos. Restrict these undergarments to special events, but then take them off immediately."

Photo: Pete Titmuss/Alamy

>> Get discounts on health services with your AARP Member Advantages.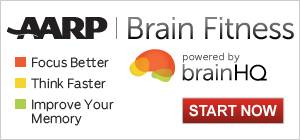 Also of Interest



See the AARP home page for deals, savings tips, trivia and more