Stomach Bug Sends Second Cruise Ship Home Early
By Candy Sagon , January 31, 2014 04:34 PM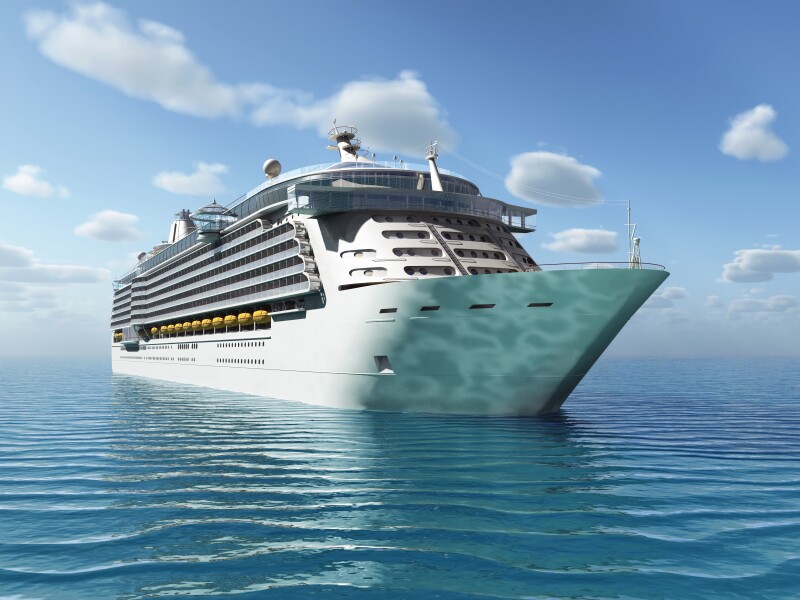 Another outbreak of the nasty norovirus, a highly contagious stomach bug, has sent a second Caribbean cruise ship home early this week.
This time it was a Princess cruise that headed back to a Houston-area port a day early with a confirmed case of norovirus that had sickened 181 passengers and 11 crew members on board.
Earlier in the week, a Royal Caribbean cruise ship returned to New Jersey after a fast-moving bug sickened nearly 700. On Friday, the Centers for Disease Control and Prevention confirmed it was a norovirus outbreak, calling it "one of the largest norovirus outbreaks in the past 20 years."
>> Sign up for the AARP Health Newsletter
Although a spokeswoman for Princess Cruises told the Associated Press that it was a dense fog warning that caused that ship's trip to be shortened, and not the vomiting and diarrhea that passengers were reporting, passengers felt otherwise.
They told reporters that the crew announced on the second day of the cruise that people were sick, apparently with the highly contagious virus, and that extra precautions were being taken to ensure it didn't spread. Those precautions included extra hand sanitizers and staff serving guests at the buffet instead of allowing people to serve themselves.
Amy Losak, a senior vice president with the public relations firm Ketchum, recently returned without incident from a Royal Caribbean cruise to the Bahamas, but she noticed that "everyone was Purell-ing," as she put it in an email. She said the ship had numerous "sanitizer stations" in prominent places, including all the dining areas, and signs posted in all the bathrooms reminding people to wash their hands.
Norovirus is common not only on cruise ships, but also in nursing homes and other places where many people are together in close quarters. It's extremely contagious and is spread by touching contaminated surfaces, through food and water, and by coming into contact with people who are sick, says the CDC.
The bug is so pervasive and sticky that it takes sanitizing a huge cruise three times to get rid of all the microbes, NBC News reported.
The biggest threat to older travelers exposed to the virus is dehydration because of vomiting and diarrhea, the Cleveland Clinic's Susan Rehm, M.D., vice chair of the department of infectious disease, wrote in an email.
"Hand sanitizers are the backbone of prevention," added Rehm."People should bear in mind that norovirus can also be spread through touching contaminated surfaces and through droplets in the air," so, if possible, stay away from people who are ill and be sure and wash hands frequently.
>> Get travel discounts with your AARP Member Advantages.
The CDC also warns that people are the most contagious not only when they're obviously ill with the virus, but also during the first three days after they recover.
Despite this week's news, there is some indication that perhaps cruise lines' precautions are paying off. According to the CDC, there were nine vessel outbreaks in 2013, down from 16 in 2012.
Photo: Mike Kiev/iStock
Also of Interest

See the AARP home page for deals, savings tips, trivia and more