Ouch. Sunscreen Makers Burn Us Again
By Candy Sagon, May 14, 2012 08:00 AM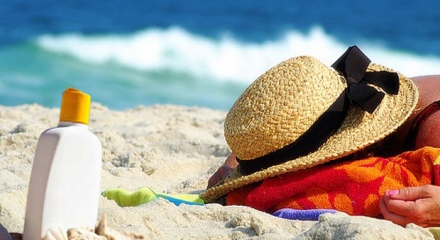 Sunscreen makers have had a year to come up with clearer labeling, but somehow just couldn't get it done in time for this summer's big sunscreen-buying season.

So the government gave them a pass until winter.

The Food and Drug Administration ordered changes to sunscreens last summer (after 33 years of study!) but gave makers until this June to get the revised bottles with new labels on the shelf, the Associated Press reports.

The idea was to help consumers know which brands protected against both sunburn-causing ultraviolet B rays and the more damaging ultraviolet A rays, which have been linked to skin cancer and premature aging.

Under the new guidelines, sunscreen lotions also couldn't claim to be waterproof or sweatproof, only water- or sweat-resistant, so that people would know they need to reapply the lotion frequently in order to maintain protection.

But sunscreen manufacturers evidently were having a hard time meeting the deadline and this past Friday the FDA said it would give major sunscreen makers until December and smaller companies until December 2013.

A FDA spokesman told the Associated Press that the agency worried that holding the companies to the original deadline might lead to a temporary shortage of some types of sunscreen this summer.

"The FDA took a major step backwards today and as a result, more consumers will likely get burned this summer," said Sen. Jack Reed, (D-R.I.), who had long urged the FDA to tighten its regulation of sunscreens.

The cynics among us wonder if the delay also gives companies time to sell off their inventory of products with the older, less informative labels this summer.

So what should you look for when buying sunscreen?

*Sunscreens that offer protection against both UVA and UVB rays. Check ingredients for zinc, titanium, avobenzone or ecamsule for UVA protection.

*Don't believe a label that says "waterproof." That means it was bottled under the old rules. Lotions are really only water-resistant and need to be reapplied after you've been in the water.

In other health news:

Decline in deaths, complications among older patients undergoing heart valve surgery. Research presented at the American Heart Association's scientific sessions last week in Atlanta found that while significantly more patients age 85 and older have undergoing heart valve repair and replacement surgery, there has been an unexpected decline in deaths and serious complications.

FDA advisory panel approves new HIV prevention pill. The Associated Press reports the approval last week of Truvada, a once-a-day HIV prevention pill that is expected to pave the way for a landmark development in the 30-year battle against AIDS. Some doctors are already giving patients Truvada to ward off infection. But Food and Drug Administration approval would expand that practice and could make the highly expensive medicine more affordable. Truvada costs around $11,000 to $14,000 a year.

Photo credit: fashionphilosophia.wordpress.com