Walgreens Becomes 1st Retail Chain To Diagnose, Treat Chronic Conditions
By Julia Appleby, Kaiser Health News. This story was produced in collaboration with USA Today

It's not just sore throats and flu shots anymore. Walgreens today became the first retail store chain to expand its health care services to include diagnosing and treating patients for chronic conditions such as asthma, diabetes and high cholesterol.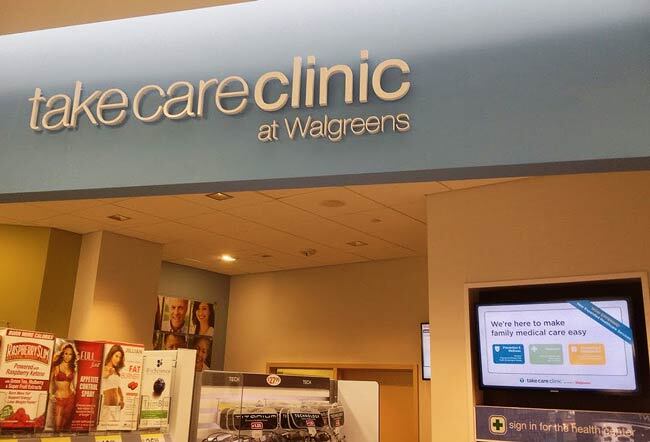 The move is the retail industry's boldest push yet into an area long controlled by physicians, and comes amid continuing concerns about health care costs and a potential shortage of primary care doctors.

"Those two words, diagnosis and treatment, are big words. They show [Walgreens] is coming out of the closet and saying we really are going to do primary care now," said Tom Charland, chief executive officer of Merchant Medicine, a health care consulting firm.

Other retail store clinics, such as those at Walmart, CVS and Target stores, help customers manage chronic illnesses but generally do so only after they have been diagnosed elsewhere. More than a year ago, Walmart outlined plans to provide primary care in a leaked confidential document - but then appeared to back away from the idea.

Walgreens officials say they will have nurse practitioners and physician assistants at more than 300 Take Care Clinics in 18 states and the District of Columbia to do tests and make diagnoses - and also write prescriptions, refer patients for additional tests and help them manage their conditions.

"We're not trying to take over primary care, but we think we can help support physicians and transform the way care is delivered to provide more access points at a time when people need it the most," said Heather Helle, a division vice president at Walgreens.

But that offer was not welcomed by the president of the American Academy of Family Physicians, who said it is more difficult to manage patients' care if they are treated in various settings -- and that the clinics may not have some specialty services needed to treat those with complex diseases.

"It ends up being riskier for patients and costlier for the country," said AAFP President Jeffrey Cain, a family doctor in Denver.

Helle said that in a perfect world all patients would have their own primary care doctors, "but, in reality, they simply do not."

She said physicians will help oversee Walgreens' clinics - and the clinics can transmit test results and other information electronically to doctors' offices. She noted that clinics could help people find doctors too. Many would have an affiliation or other link with the stores' clinics.

Retail clinics generally appeal to consumers looking for convenience and cost savings. Costs are roughly 30 percent to 40 percent less than similar care at doctor's offices and 80 percent cheaper than at an emergency room, according to a 2011 study published in the American Journal of Managed Care.

At Walgreens, services will range from about $65 to $122 and will be offered in all Take Care Clinics except in Missouri, where state laws restrict services provided by non-physicians, the company said.

Walgreens' move puts it in the potentially lucrative business of treating customers with long-term medical problems, which often require prescription drugs or other supplies that could be purchased at its stores.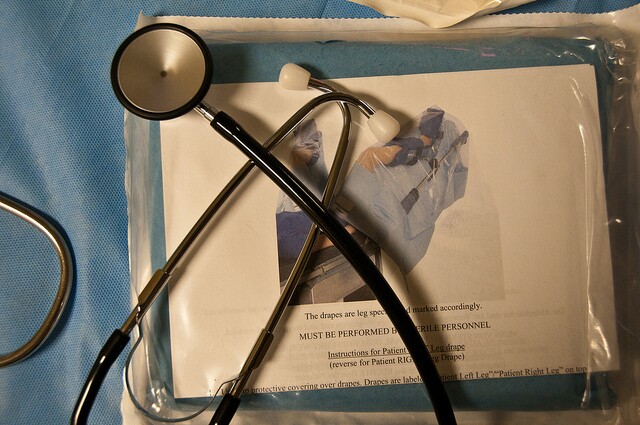 Expanding services to diagnosis and treatment of chronic conditions that affect millions of Americans is a logical step, because the clinics can not only grow their own business, but also partner with hospitals and doctors' groups to gain new customers, said Ronald L. Hammerle, president of Health Resources, a Florida consulting firm.

"Everyone is trying to figure out how to get into that space," he said. "The sophisticated player recognizes that whoever controls point of entry [to health services] manages the downstream referral business."

In addition to its in-store clinics, Walgreens runs about 350 health clinics at worksites, which are paid for by employers. The retailer also has a program to link patients leaving hospitals with Take Care Clinics and Walgreens pharmacies.

At least one physicians' group that had been briefed on the expanded clinics took a more conciliatory stance to the retailer's announcement.

"We understand retail clinics are here to stay and likely to be expanding," said Steven Weinberger, executive vice president of the American College of Physicians. "We need to figure out how the patient can be best served ... in terms of safety, access and communication with the primary care physicians."

Photos: Clinic sign, Steve Mencher; stethoscope, JD Lasica via Flickr;



Also of Interest

Join AARP: Savings, resources and news for your well-being


See the AARP home page for deals, savings tips, trivia and more