Which pill is which? Use the Pill Identifier tool.
By Alejandra Owens, November 14, 2011 09:22 AM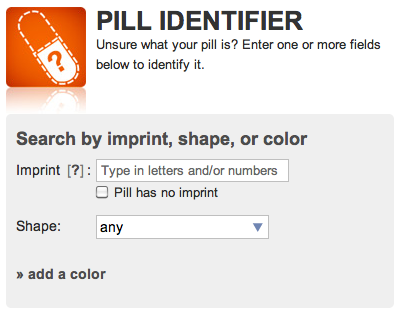 Despite all our medical advancements, let's face it: a lot of pills look alike.

To make matters worse, sometimes pharmacists make mistakes and dispense the wrong prescription, which can have devastating consequences.

Since taking the wrong dose of the wrong medication could be disastrous, it's important to make sure you know, for sure, which pill you're taking.

If you need to verify which pill you're looking at, use the Pill Identifier tool. You can fill in any letters or numbers imprinted on the pill, shape and colors to help determine which pill it is.

Have you ever experienced a medication mix-up? Tell your story in the comments.