Why Are Some Generic-Drug Prices Soaring?
By Candy Sagon, November 20, 2014 08:00 AM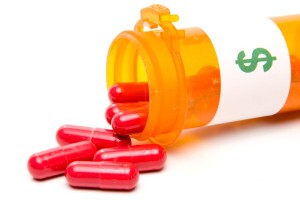 Inexpensive generic drugs have helped millions of Americans save money on brand-name medication, but lately soaring prices on some longtime generics are prompting investigations into this pricing U-turn by pharmaceutical companies.

In addition, a a new AARP drug-pricing report shows retail prices for brand-name prescription drugs continue to increase.

The debate over some generic price hikes has spurred the Senate Subcommittee on Primary Health and Aging to hold a hearing to review pricing on a dozen generics, and the Department of Justice has subpoenaed two drugmakers.

>> 9 Types of Medication Older Adults Should Use With Caution

The furor is over older, standby generics — including longtime heart drugs that had cost pennies per pill — that have skyrocketed in cost, according to the authors of a New England Journal of Medicine ( NEJM) commentary criticizing the trend.

For example:

Captopril, used for hypertension and heart failure, increased in price by more than 2,800 percent between November 2012 and November 2013, from 1.4 cents to 39.9 cents per pill.
Doxycycline, a broad-spectrum antibiotic that has been around since 1967, increased in price from 6.3 cents to $3.36 per pill.
Clomipramine, a long-established antidepressant, has jumped in price from 22 cents to $8.32 per pill.
Digoxin, used for atrial fibrillation (irregular heartbeat) and heart failure by millions of Americans, saw a price increase of 637 percent between 2002 and 2013.
Some generic versions of migraine aid Fiorinal with codeine, thyroid medicine Synthroid, as well as the generic steroid prednisolone, have all more than doubled in price since last year, according to industry analyst EvaluatePharma.


The National Community Pharmacists Association notes that many essential medicines have jumped as much as "600, 1,000 percent or more" in recent years and has called for a congressional hearing on generic-drug prices, the New York Times reported.

A representative of the generics industry pointed out that low-cost generics still have saved the health care industry $209 billion in 2012, $239 billion in 2013 and almost $1.5 trillion over the past decade, according to the most recent data.

Unfortunately, prices have spiked for certain drugs because of shortages of raw materials, supply disruptions or other factors that have led some manufacturers to stop producing those medications, creating a near monopoly. The number of manufacturers of digoxin, for example, has fallen from eight to three. As commentary coauthor Aaron Kesselheim, M.D., an assistant professor of pharmaceutical economics at Harvard Medical School, told the Times, "Studies show it is not until you have four or five generics in the market that the prices really are down."

As for brand-name prescription drugs, last year retail prices for 227 brand-name prescription drugs widely used by older Americans, including Medicare beneficiaries, increased by an average of 12.9 percent — higher than any annual increase in the past seven years and eight times faster than the 1.5 percent inflation rate, according to a report by AARP's Public Policy Institute.

>> Get discounts on health services with your AARP Member Advantages.

The report found that the average annual cost for a brand-name medication used for a chronic condition was nearly $3,000 in 2013. For a patient who took three prescription drugs for such conditions, the annual tab topped $8,800 last year, more than double the amount spent in 2005.

The Public Policy Institute, which has been tracking prescription drug prices since 2004, is "extremely concerned by recent reports of increasing generic prescription drug prices," said report coauthor Leigh Purvis. "Given the high and growing prices for brand-name prescription drugs, the importance of maintaining AARP members' access to less expensive generic alternatives cannot be overstated."

Photo: robeo/iStock

Also of Interest:

See the AARP home page for deals, savings tips, trivia and more.