Winter Kills: Even Mild Ones Cause More Deaths
By Candy Sagon, November 8, 2012 08:00 AM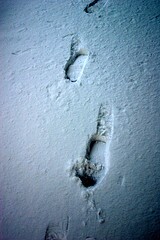 It doesn't matter whether you spend winter shoveling snow in Massachusetts or walking on the beach in California, you're more likely to die of heart-related issues in the winter months, a new study finds.

Cardiac researchers with Good Samaritan Hospital in Los Angeles reported this week that it's not the climate that causes heart-related deaths to spike in the winter, it's just the season. Basically, winter is bad for your heart.

Compared to the summer months, people are 26 to 36 percent more likely to die in winter from a heart attack, stroke, heart failure or other cardiovascular disease, the study found.

Researchers analyzed approximately 1.7 million death certificates from 2005 to 2008 from seven U.S. locations that ranged from hot to cold: Texas, Arizona's Maricopa County, Georgia, California's Los Angeles County, Washington, Pennsylvania and Massachusetts, NBCnews.com reported. No matter what the region, more deaths occurred in the winter than in the summer.

So why the big difference for winter? Lead researcher Bryan Schwartz, M.D., thinks it could be because "people generally don't live as healthy in winter as they do in summer. They don't eat as well and don't exercise as much," he said.

Other possible explanations: Flu season peaks in winter, and the shorter days could cause more depression, both of which could have a negative effect on people's health.

In other health news:

Walk your way to a longer life. A new study by researchers at the U.S. National Cancer Institute found that staying physically active after age 40 seems to increase your lifespan between two and seven years. And the more you exercise, the longer your life expectancy -- regardless of your weight, HealthDay News reports.

Blacks twice as likely to die of heart disease as whites. The Los Angeles Times reports that black men and women are twice as likely to die from coronary heart disease as white men and women, according to a study led by University of Alabama doctors. The study of more than 24,000 participants found that blacks suffered more risk factors associated with heart disease, including smoking, diabetes, higher blood pressure, higher body mass index and lower kidney function.

Photo: Jeroen Bourgois via flickr