Cleotha Staples: 5 Facts About the Soul Music Legend
By Patrick Kiger, February 22, 2013 04:17 PM
When such Staple Singers' hits as " I'll Take You There" and " If You're Ready (Come Go With Me)" came on the radio, it was easy to get lost in Mavis Staples' raspy, soulful contralto lead vocals. But if you listened closer, another part of what made the Chicago gospel-soul group's distinctive sound was the deft soprano harmony of Mavis' sister Cleotha, who died on Feb. 21 at age 78 in Chicago.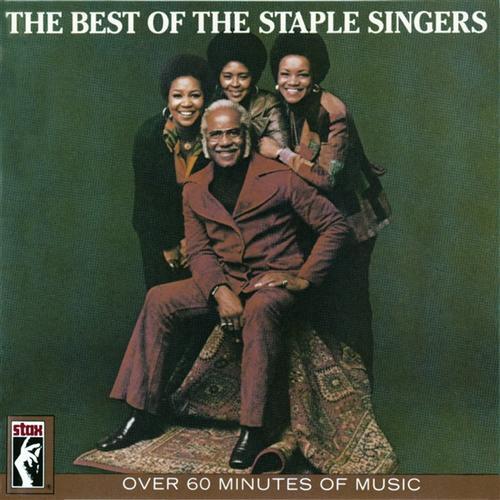 In the words of Chicago Tribune music critic Greg Kot, Cleotha's voice "rang out like a bell and descended with a distinctive twang." As Mavis Staples described her sister's voice: "It wasn't harsh or hitting you hard, it was soothing." If Mavis captured the frenetic earthiness of Chicago blues, Cleotha evoked the slower, gentler feel of the Mississippi Delta, where the Staples family had once lived before Roebuck "Pops" Staples, their father, took them north so that he could work in the Chicago stockyards.

Here are five intriguing facts about Cleotha Staples:



Cleotha was born in Drew, Miss., in 1934, and was the eldest of the family's four children. The Stapleses moved to Chicago the following year, so she was the only sibling who actually hailed from the Mississippi Delta.

The Staple Singers originally featured Pops, Mavis, Cleotha and Pops' son Pervis. His daughter Yvonne replaced Pervis, who became a music producer, in 1971.

Cleotha also was an accomplished seamstress, and she often designed the stage attire for her sisters, according to Kot.

Cleotha's fans included Gladys Knight and the Pips background singer William Guest, who reportedly told her, "I'm trying to sound like you."

While Mavis usually sang lead for the Staple Singers, Cleotha had a rare - and lower-pitched - lead vocal with Eddie Floyd in the song "It's Too Late" on the 1969 Stax Records LP of duets, Boy Meets Girl.


Here are the Staple Singers performing "Respect Yourself" on Soul Train back in the 1970s. Cleotha is the quiet one in the interview.