Joe Cocker: Shakin' Soul Shouter
By Patrick Kiger, December 22, 2014 04:44 PM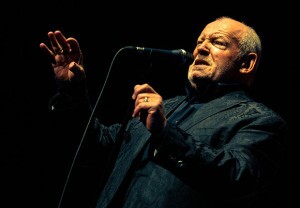 As a singer, Joe Cocker was blessed with a magnificently raspy, soulful delivery that made him one of the most immediately recognizable vocalists in the history of rock music.

But what really stuck in the public's mind was his dancing: those flailing, knock-kneed, spasmodic movements that made it almost seem as if he was struggling with a demonic possession as he blew away the crowd at the Woodstock festival in 1969. As Cocker explained in a 2013 interview, even he was sometimes startled when he saw video clips of himself onstage. "It's just a way of trying to get feeling out," he said. "I get excited and it all comes through my body."

>> Famous People We've Lost in 2014

Cocker, who died on Dec. 22 at age 70 in Colorado, was selected by Rolling Stone as one of 100 greatest rock singers of all time. Here are some facts about his life and career.





Here's Cocker performing at Woodstock:




Photo: Didier Baverel/Getty Images













Also of Interest

See the AARP home page for deals, savings tips, trivia and more.