Paul Revere: That Was the Rocker's Real Name
By Patrick Kiger, October 6, 2014 12:01 PM
Boomers are accustomed to rock musicians' colorful stage names, from Ringo Starr (real name Richard Starkey) to Sting (Gordon Sumner). That's why it's surprising to discover that the leader of the campy, colorful Paul Revere and the Raiders actually used the one on his birth certificate, at least the first and middle parts.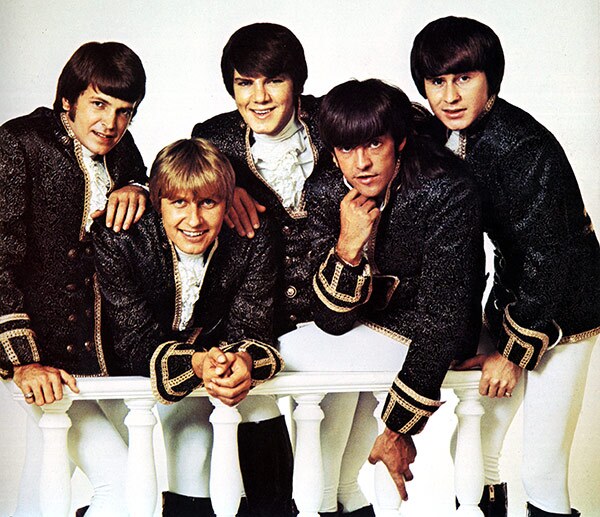 Dressing in Revolutionary War-style frock coats, breeches, knee-high leather boots and tri-corner hats, Paul Revere, who passed away on Oct. 4 at age 76 in Sun Valley, Idaho, and his band parlayed an infectious hybrid of grungy garage band, bubblegum and psychedelia into a string of singles that climbed the Billboard Hot 100 Chart: "Just Like Me" (1966), which the Rock and Roll Hall of Fame selected for its list of "Songs That Shaped Rock and Roll," "Good Thing" (1967), "Mr. Sun, Mr. Moon" (1969) and "Indian Reservation (The Lament Of The Cherokee Reservation Indian)," which briefly reached #1 in 1971.

>> Famous People We've Lost in 2014

Here are some facts about Revere and his career.

He was born Paul Revere Dick in 1938 in Harvard, Neb., but grew up on a farm near Boise, Idaho.
As a teenage entrepreneur, he started a chain of barbershops and a drive-in restaurant, where he met Lindsay, who worked in a bakery that produced hamburger buns.
In the late 1950s he and singer Mark Lindsay formed a band called the Downbeats and eventually moved to Portland, Ore., where they morphed into Paul Revere and the Raiders.
According to Billboard.com, the band's first single to make the charts was the instrumental "Like, Long Hair" in 1961.
In 1963, he and the group cut a single of the rock standard "Louie Louie," but it languished while a version recorded in the same studio by another Portland-based band, the Kingsmen, became a huge hit.
When Lindsay took a break from performing because he was avoiding military service as a conscientious objector, future superstar Leon Russell replaced him.
In a 2011 interview, Revere said that his creative influences ranged from Abbot & Costello and the Three Stooges to eccentric bandleader Spike Jones and his orchestra.
After "Indian Reservation" was released, Revere crisscrossed the country by motorcycle three times to personally promote the song at local radio stations
Here's a clip of Paul Revere, the keyboardist, and the Raiders, performing their single "Ups and Downs" on the Smothers Brothers Show in 1967.


Photo: GAB Archive/Getty Images

Also of Interest



See the AARP home page for deals, savings tips, trivia and more