The Maverick Doctor Who Helped to Invent Family Medicine
By Patrick Kiger, November 12, 2013 12:39 PM
In the late 1950s, a young physician named Gene Farley was working as a small-town doctor in rural New York state when he came to the realization that what he had learned in medical school was all wrong.

>> Sign up for the AARP Leisure Newsletter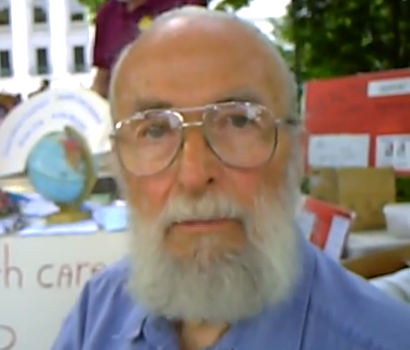 Farley, who died on Nov. 8 at age 86 in Wisconsin, explained in a 1992 oral history interview that his change in thinking came about as he was treating two teenage boys from different families for the same ailment: juvenile diabetes. One boy was able to manage his condition so well that he never needed to go to the hospital. The other was continually being admitted with diabetic ketoacidosis or insulin shock. Farley was mystified, until one day he discovered an explanation.

"The father of the second boy was having an affair and this kid was aware of it," Farley recalled. "I had never paid attention to the family - I thought that I was taking care of the diabetes and that it was causing the distress. Well, it was the family problem that was causing [it], and until you could handle that, you couldn't handle his diabetes."

That epiphany led Farley to reject the standard procedure in those days of treating patients as isolated notations on a chart, and to start viewing them as people who were part of families and, beyond that, communities. He also saw that for a physician to develop that sort of all-encompassing, holistic view, it helped to see patients on an ongoing basis, from youth to old age, and to understand their emotional lives and daily stresses.

Farley's insights helped provide the foundation for what became the field of family medicine, which today is one of the most integral parts of health care.

>> Get discounts on health products and services with your AARP Member Advantages

Here are some facts about the trailblazing physician:

In the late 1950s, the Farleys practiced medicine for two years on a Navajo reservation in northeastern Arizona, where they provided care to patients spread over an 800-square-mile area. He later credited the Navajo belief in the interrelationship of mind and body in shaping his view of health.
In addition to practicing medicine, Farley was an activist involved in social justice causes. He marched on Washington with Martin Luther King Jr. in 1963 and in his later years campaigned for a national single-payer health insurance system. The Farleys were early leaders of the Physicians for a National Health Program movement, which since 1987 has pushed "an expanded and improved version of Medicare [to] cover every American for all necessary medical care."
In 1969, with the help of a government grant, Farley started a three-physician practice in Rochester that may have been the first in the nation devoted to family medicine. He went on to head family medicine training programs at the University of Rochester, the University of Colorado and the University of Wisconsin.


Here's a 2009 interview with Farley in which he champions the cause of universal single-payer health care.






Also of Interest



See the AARP home page for deals, savings tips, trivia and more