Apartment Smokers: Would You Rather Switch Than Fight?
By Lisa McElroy , April 25, 2014 04:31 PM
Imagine that you've been living for a decade in an apartment building for seniors. You've settled in, made friends and think of it as home.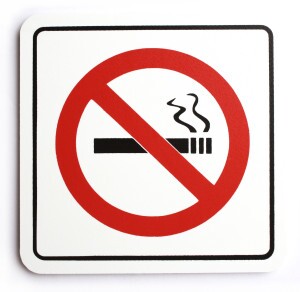 Now imagine that the building suddenly adopts a no-smoking rule and says that if you can't or won't comply with it, you'll have to find someplace else to live. Like it or lump it.
As the Cincinnati Enquirer tells the story, that's what happened to Beulah Toombs, a resident of the AHEPA 127 Apartments in Cincinnati. We all know that smoking's not good for your health. But Toombs has been smoking for about 80 of her 89 years. She's healthy and, given her age, sees no reason to stop now. What's more, she says, she pays for her apartment and should be able to smoke in it.
>> Sign up for the AARP Health Newsletter
Enter the U.S. Department of Housing and Urban Development. HUD argues that because it subsidizes the rents of the senior residents of the apartment building, it can encourage private building owners to make these kinds of rules. About 15 months ago, the owners of Toombs' building gave the residents one year's notice of the new no-smoking-on-the-premises rule - which is now in effect. If Toombs doesn't like it, management says, she's free to move.
Toombs' daughter, according to the Enquirer, approached the building manager, seeking a compromise. How about if she purchased an air purifier for her mom's place? That was a no-go. And when she approached a senior advocacy group, they said her mom should quit smoking.
>> Get discounts on health services with your AARP Member Advantages.
So.
Toombs has decided to move at the end of the month, although her daughter says that the whole situation has been very stressful. Her children would love to move her into their homes, but Toombs can't do stairs, so she'll have to find another accessible apartment. She thinks she's found one - where she can smoke as she chooses.
Illustration: pearleye/iStockphoto
Also of Interest

See the AARP home page for deals, savings tips, trivia and more