Drug Company to Pay $2.2 Billion in Risperdal Settlement
By Lisa McElroy , November 08, 2013 03:48 PM
We hear a lot about how older Americans have difficulties with their prescription medications. That makes it all the more disturbing when a pharmaceutical company takes advantage of them by promoting a drug as safe and effective for a certain condition - like, say, dementia - when in fact it may not be.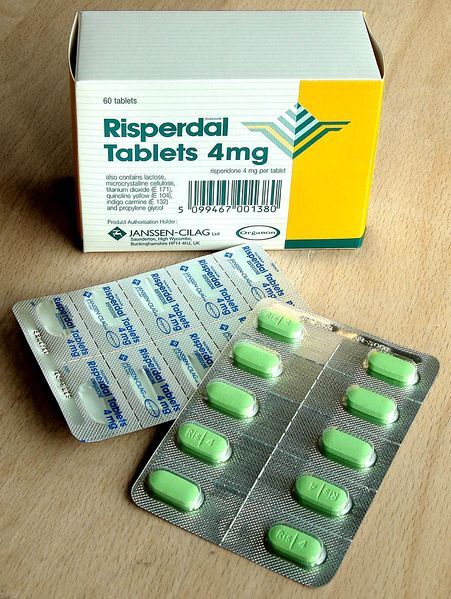 According to the Justice Department, that's what Johnson & Johnson did in marketing its antipsychotic drug Risperdal to older adults and other vulnerable patients. Now the company will pay more than $2.2 billion in civil and criminal fines.
>> Sign up for the AARP Health Newsletter
By way of background, the federal government has been cracking down on pharmaceutical companies that market their drugs for "off label" purposes, such as treating diseases for which they have not been approved. In this case, Johnson & Johnson pushed physicians and other prescribers to use Risperdal to treat symptoms such as anxiety, agitation, depression, hostility and confusion in older adults with dementia, even though the Food and Drug Administration had repeatedly refused to approve the drug for this purpose. What's more, studies have shown that older adults with dementia who take antipsychotics such as Risperdal are at a greater risk for stroke - and death - during treatment. According to the Attorney General Eric H. Holder Jr., who spoke about the settlement at a news conference, Johnson & Johnson "recklessly put at risk the health of some of the most vulnerable members of our society - including young children, the elderly and the disabled."
Among other things, Janssen Pharmaceuticals, a Johnson & Johnson subsidiary, created an entire marketing unit called "ElderCare" and tasked it with selling Risperdal and other similar drugs to specialists in geriatric medicine. In business plans, according to the Justice Department, Janssen said that it's goal was to "[m]aximize and grow Risperdal's market leadership in geriatrics and long term care." The result? The drug became one of the company's biggest sellers - and with big sales, of course, comes big, big money.
But, this week, the federal government used the "big money" stick to hit Johnson & Johnson where it hurt. As a part of the settlement, it got the company to plead guilty to a criminal misdismeanor, acknowledging that it improperly marketing Risperdal to older Americans for "off label"uses. While a company can't serve time in jail (and no individuals pleaded guilty under the terms of the deal), it can pay through the nose; its criminal fines and forfeiture add up to $485 million. The rest of the gigantic monetary settlement is in the form of civil penalties.
>> Get discounts on financial products and services with your AARP Member Advantages.
This isn't the first time Johnson & Johnson has been prosecuted by the federal government. In the recent past, it has been sued for paying kickbacks to a large nursing home pharmacy and fined for marketing other drugs for unapproved uses.
Johnson & Johnson did not admit to wrongdoing for the civil portion of the settlement, which involved accusations that it promoted the use of Risperdal use in children and the developmentally disabled and also that it paid kickbacks to physicians and to the nation's largest long-term care pharmacy provider.
Photo: Housed via Wikipedia
Also of Interest

See the AARP home page for deals, savings tips, trivia and more