Johnson & Johnson to Take $4 Billion Hit
By Lisa McElroy , November 15, 2013 05:40 PM
Recently I wrote about how Johnson & Johnson inappropriately marketed Risperdal to treat agitation, confusion and other symptoms in older patients with dementia. As if that's not enough, the company's now tentatively agreeing to a $4 billion - yes, that's billion - settlement with thousands of patients for whom a company-made hip implant failed.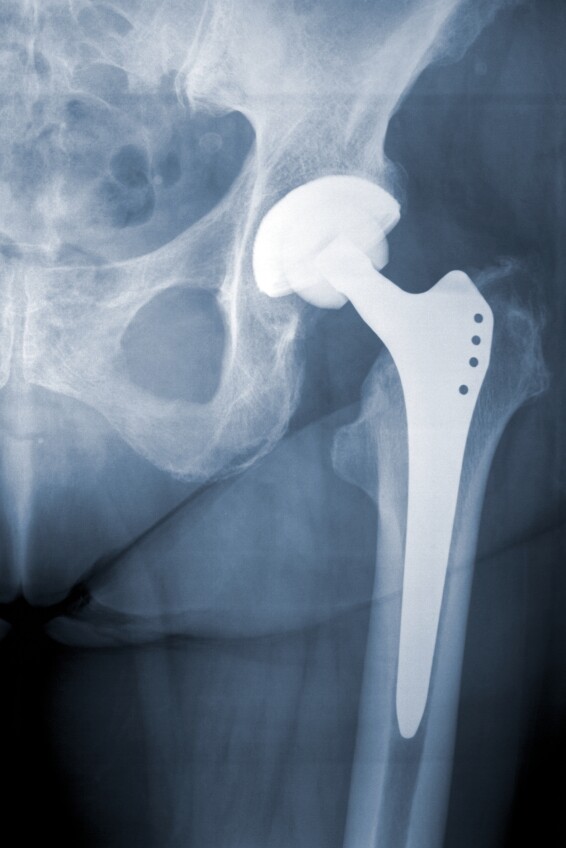 As the New York Times described it this week, J & J's Depuy Orthapaedics unit made and marketed its Articular Surface Replacement, an all-metal hip implant, to doctors and patients in the United States and abroad. The ASR fails much more quickly than other hip implants on the market, and internal documents show that Depuy knew that the implant was defective; in addition to early failure issues, small metal parts filed off the device over time, entering patients' bodies and making them sick.
What's most interesting about this case and other similar ones is the company's motivation. After all, this is a company that makes things - drugs, medical devices - that are supposed to help people get or stay well. So when J & J knew that the hip implant failed early and caused harm, why didn't it pull the device from the market before thousands of people were harmed?
>> Sign up for the AARP Health Newsletter
In most of these cases, it boils down to money. In a case earlier this year, Loren Kransky, a Montana prison guard, began having difficulty walking, sleeping and using the restroom after he got an ASR. When he sued, his lawyers learned that J & J knew that the implant design had issues, but decided that a redesign was not cost-effective.
In Kransky's case, a jury did not award punitive damages, or damages designed to "teach a lesson." And, let's face it, the $8.3 million he got will make a big difference in his life, but it's drop in the bucket for a huge company like J & J. Still, it's big settlements like the $4 billion one J & J is now considering that have to hurt, at least a little bit.
What does this mean for the future? Well, J & J's lawyers will undoubtedly treat cases like this one as a cautionary tale. Whether they actually change their cost-benefit analyses to consider the patients rather than the bottom line remains to be seen.
Photo: Rike/iStock
>> Get discounts on health products and services with your AARP Member Advantages.
Also of Interest

See the AARP home page for deals, savings tips, trivia and more