Habitat ReStores Have Deals on Home Remodeling Supplies
By Jeff Yeager, February 5, 2013 01:24 PM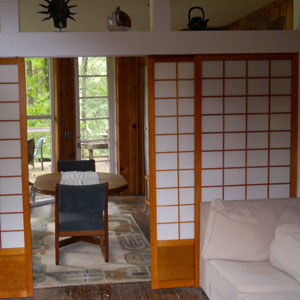 With winter in full swing and cabin fever becoming an almost constant malady, I usually turn my attention to an endless list of indoor home remodeling and improvement projects.

See also: Repair or replace?

Much to my wife's chagrin, I insist on undertaking almost every project myself to save money and because I actually enjoy working with my hands and the challenge of mastering new skills. As I like to tell my wife when it comes to my zeal for tackling home improvements, "My motto is that I approach every job as if it's my first ... because oftentimes it is." She's typically not amused.

One of the terrific and lesser known resources I've found for saving big money on home improvement projects is the nationwide chain of Habitat ReStores, 825 stores throughout the United States and Canada that sell both new and slightly used home improvement goods and building materials to the general public. They are sort of like thrift stores specifically for home remodelers, and they usually sell used appliances, furniture and some other home accessories as well.

As the name implies, Habitat ReStores are operated by the nonprofit organization Habitat for Humanity, a group dedicated to building simple, affordable houses for those who lack adequate shelter. The proceeds from items sold at Habitat ReStores support the local Habitat chapter. Building materials and other items sold at ReStores are all donated, just like at other charitable thrift stores. In this case, the donations are mostly from builders and contractors who have leftover supplies, demolition and salvage projects, and individual homeowners who have items that they no longer need.

If you're a DIY weekend warrior like me, a trip to a Habitat ReStore is as much an exciting treasure hunt as it is a practical shopping trip. You never know what you'll find, so if you can be creative and flexible in planning your projects, you might very well end up with a one-of-kind masterpiece of your own creation. But the thing you do know that you'll always find at every Habitat ReStore are unbelievably low prices. Most items - even those that are brand new - sell at just a fraction of the cost you'd pay at a regular home improvement center.

One of my most cherished finds at a Habitat ReStore are the Asian style "shoji screens" pictured here. We had intended to build a run-of-the-mill solid wall when I remodeled our living room, but when we saw these at a Habitat ReStore, inspiration struck and now we have a living room with a flexible, open floor plan that we just love. We were told that these screens came from a local sushi restaurant that went out of business, and as I recall we paid only slightly more for the entire set of screens than we'd spent on two deluxe sushi platters and a couple of California rolls at the same restaurant a few years ago. OK, that's an exaggeration, but they were still a tremendous bargain.

You can find a nationwide directory of Habitat ReStores here. And don't forget to support Habitat for Humanity by donating your own unwanted building materials and other items to their ReStores, as well as getting involved as a volunteer helping to build Habitat houses. It's a great organization and cause, and you may just learn some building skills that will save you money on your own home improvement projects.

Photo credit: Jeff Yeager

Check out a new episode of The Cheap Life.