Making Social Security Work for Women
By Eileen Ambrose, December 09, 2014 03:01 PM
Social Security is gender neutral, meaning men and women earning the same amount in their careers should receive the same size benefit.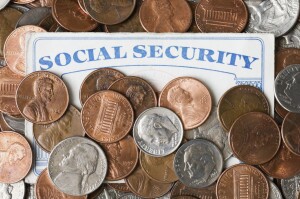 In reality, a woman's benefit on average is lower than a man's — $1,103 vs. $1,417 in 2012 — because her work and personal experiences are rarely the same.

Women tend to earn less — an average of 78 cents for every $1 a man makes. They are more likely to be in low-paying jobs without pensions and to take time out of the workforce to raise children or care for elderly parents. Women tend to live longer, too, so they have a higher risk of outliving their savings.

>> Top Social Security Questions Answered

The result? Women rely more on Social Security, and without it many of them would live in or near poverty in retirement. And even with this government benefit, many struggle.

So can Social Security be changed to address this problem? That was the subject of a hearing today before the Senate Finance Committee.

Members heard from Barbara Perrin, an AARP volunteer from Eugene, Ore., who gets by on $775 a month from Social Security, food stamps and energy assistance.

"Like many of the women of my generation, I imagined my life would resemble that of the generations of women who came before: marriage and children, and perhaps some meaningful work, too," she told committee members. "However, many of us were swept along with the changing times and found ourselves leading different lives than the ones we had planned."

Born in 1946, Perrin says she was a single parent raising two children without any child support. Working a series of low-paying jobs, she was unable to save for retirement until her 50s, when she started a career in publishing that moved her into the middle class and allowed her to buy a home and build a nest egg. Yet after moving in 2010 from Colorado to Oregon to be near her daughter, Perrin suffered more setbacks. The weak housing market prevented her from selling her house, which eventually went into foreclosure. She couldn't find work in the publishing industry, which was also struggling.

"I have given up a lot to just live on very, very, very little. I can get by, but it's hard," she told committee members.

>> Get discounts on financial services with your AARP Member Advantages.

And Perrin said she has spoken to other women in similar situations.

"They don't know how they are going to survive," she said. "They don't have a clue."

Representatives from the American Enterprise Institute, the American Academy of Actuaries and the National Committee to Preserve Social Security and Medicare also testified. Among their suggestions for changes to Social Security:

1. Educate workers on the advantages of delaying benefits, instead of taking them early at age 62. If the primary earner delayed benefits until age 70, this would increase the monthly payout by 76 percent, according to the American Enterprise Institute. It would also boost the benefit received by the survivor, who is often a woman.

2. Base annual cost of living adjustments on an inflation index that better reflects retirees' expenses, such as higher use of health care.

3. Allow a one-time boost in benefits after 20 years in retirement to counter the erosion from inflation.

4. Allow people to earn Social Security credits for up to five years if they leave the workforce to care for young children or an elderly parent. Workers must earn 40 credits — equal to 10 years of work — to qualify for Social Security retirement benefits.

5. Calculate Social Security benefits on the average earnings of the 30 highest-paid years, rather than 35 years, as is now used. This would increase average earnings, raising monthly payments to caregivers who had temporarily left the workforce.

Photo: Skhoward/iStock













Also of Interest

See the AARP home page for deals, savings tips, trivia and more.