Pinching Pennies on Pinterest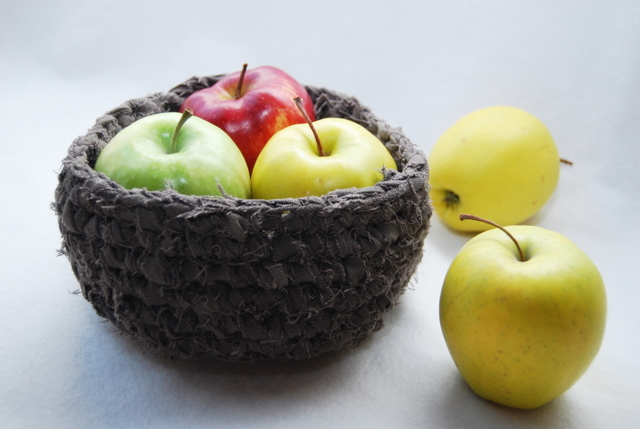 My philosophy on saving money is pretty simple. I don't buy what I don't need. And if I buy it and I feel guilty about it (What am I going to do with this? This is too much to spend on this!) I'll likely return it.

There are some pretty smart cookies on Pinterest when it comes to saving money. I'm new to Pinterest and am completely overwhelmed by all the neat stuff out there. I want these people to decorate my home, organize my closets, cook all my meals, and make all my gifts and holiday decorations. These folks know how to take an ordinary household item and give it a total makeover.

See also: Pinterest for Dummies

For example, my best reuse for a worn-out pair of pants is to cut them up and use as dusting rags. That's clever, right? Oh, nooooooooo. Not. Even. Close. I could have made a BASKET, yes a BASKET out of them. Of course, knowing how to crochet would help (I didn't graduate beyond latchhooking), but seriously, this is just cool.

If you are looking for inspiration, go on Pinterest and search " saving money" or go to the DIY/crafts, home decor categories.




Here's some of the neat stuff I've found (and they don't cost much to do!):



Now I'm officially hooked. Tell me in the comments below what ideas you've found on Pinterest that have helped you save money. While you're there, check out AARP's Savings Tips Pinterest board.

Photo credit: Kanelstrand