Savings Challenge Winners Announced!
By Jeff Yeager, November 17, 2011 10:30 AM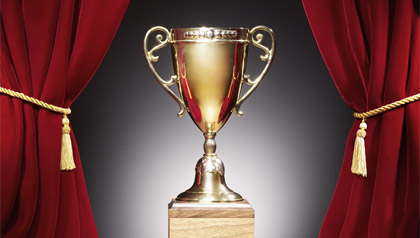 "Friends Don't Let Friends Pay Full-Price for Anything!" That was the motto of the special October Savings Fest edition of the online AARP Savings Challenge that wrapped up the week before last.

In total, members of the Savings Challenge reported saving more than $40,000 during the month!

With so many people sharing so many money saving tips - everything from how to save on car insurance to how to make your own lard - selecting the three Grand Prize Winners was a challenge in and of itself.

In the end though, we have our winners:

* Third Place (winner of a $500 American Express gift card): Webolton. From money-saving advice on home building, to a killer recipe for crock-pot tapioca, that's the kind of stuff we're looking for.

* Second Place (winner of a $1,000 American Express gift card): marshadee2001. Came out strong and won the Week 1 Challenge by suggesting that there's plenty of frugal fun to be had by volunteering, and then just kept on coming with great tips and advice.

* First Place (winner of a $2,000 American Express gift card): alohavonnieb. Captured the true spirit of the Savings Challenge by sharing ideas and tips to prove the point that ultimately it's not about the money, but about what's really important in life - namely, so many things that come without a price tag.

Thanks again to the nearly 5,000 members of the Savings Challenge group who made the October Savings Fest such a success, and congratulations to the winners and everyone who saved money during the challenge. Have a happy holiday season, but remember ...

Stay Cheap!

-Jeff Yeager, AKA The Ultimate Cheapskate

p.s. - Be on the lookout for the next Savings Challenge in 2012!

Photo by Dan Saelinger/Getty Images.