Some Student Borrowers Face Default if Cosigner Dies
By Eileen Ambrose , April 22, 2014 09:57 AM
Many parents and grandparents are aware of the hazards of cosigning an education loan, putting themselves on the hook to repay if the student doesn't.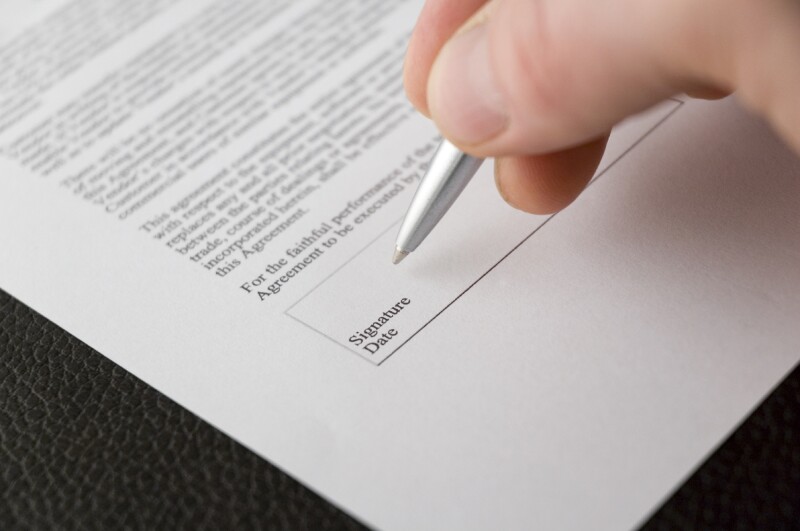 Now another wrinkle has emerged that can end up hurting student borrowers:
Under the terms offered by most private lenders, institutions can demand that borrowers immediately repay a loan in full if the cosigner dies or files for bankruptcy. These so-called auto-defaults can occur even if the borrower has been keeping up with payments. And defaults are usually reported to credit reporting firms, damaging the borrower's credit record.
That's among the findings in a report  by the Consumer Financial Protection Bureau, which analyzed more than 3,600 complaints it received about private student loans and related debt collections.
>> Sign up for the AARP Money newsletter
It's unclear how often these auto-defaults occur, says Rohit Chopra, the CFPB's student loan ombudsman.
"We have received complaints related to customers facing this situation from a number of major market players, and while we don't know how prevalent it could be, we do have some concerns that with an aging population and with very long terms on certain private student loans that this could actually increase over time," Chopra said yesterday in a teleconference. "And one of the things we want to do is make sure that we alert the marketplace to an issue early on, before we see it in some way spiral out of control."
Private lenders generally require college students with little or no credit history to get a cosigner on a loan. In 2011, more than 90 percent of private student loans had a cosigner, up from 67 percent three years earlier, according to the CFPB. And lenders often put up obstacles for borrowers seeking to get a cosigner released from the loan, the report found.
Some lenders hire outsiders to mine public records to uncover deaths and bankruptcy filings, the CFPB says. Borrowers complain that debt collectors have tried to get the cosigner's estate to repay the student loan, the agency says. And sometimes borrowers first learn that a cosigner has filed for bankruptcy when a debt collector calls to say their student loan was now in default.
Cosigners can seek to be taken off a loan after a borrower makes on-time payments for a period of time. Lenders, in fact, often pitch this relief to would-be customers, the CFPB says. Yet borrowers told the agency that it's difficult to find information on how to get a cosigner released, let alone actually being able to remove them.
The CFBP heard from one borrower who was told his cosigner would be released once he made 28 on-time payments. When he attained that number, he was told he needed 36 on-time payments. And when he reached that threshold, the lender upped it to 48.
"Cosigner release is notoriously difficult," says Mark Kantrowitz, publisher of Edvisors Network. That's particularly true when a lender knows that it's the cosigner who has been making all the payments up until then, he says.
>> Get discounts on financial services with your AARP Member Advantages.
Pushing borrowers who are current on a loan into automatic default is not good for the borrower or the lender, which stands to lose interest and principal, as well as suffer a hit to its reputation, the agency says.
The CFPB offers a few solutions:
Instead of placing loans into auto-default, the loan servicer should first determine whether the cosigner can be released from the loan while letting the borrower continue to make payments, the agency says. Or the lender or servicer can help the borrower find a new creditworthy cosigner.
A lender also can allow the borrower to remain on the repayment plan for a certain period to give the borrower time to take out a new loan with a different cosigner or refinance the old loan with a new lender, the CFPB says.
Kantrowitz says auto-defaults appear rare and are more likely to occur when borrowers have trouble making payments on their own.
He says that it's difficult for borrowers to line up another cosigner, as the CFPB suggests. Instead, lenders should just continue the loan without the cosigner, he says.
"The risk of default does increase, but that's a risk the lender takes on when making a loan," he says.
Sallie Mae, the nation's largest private student loan lender, did not return calls requesting comment.
Update: Sallie Mae spokeswoman Martha Holler said in an email Wednesday that a customer's promissory note states a loan may be declared in default and due payable if a cosigner dies, although Sallie Mae hasn't taken such action. It also doesn't declare a default if a cosigner files for bankruptcy, she said.
The standard practice, she added, is not to report a loan in default to the credit bureaus unless it's delinquent for 211 days.
"Moreover, I am not sure what company performs the "auto defaults" that the report referenced," Holler said.
Photo: IJzendoorn/iStockphoto
Also of Interest

See the AARP home page for deals, savings tips, trivia and more