A Pianist Who Plays for Charity
What did you do this summer? Hit the beach? Visit the in-laws? Take the grandkids to Disney World?
Ask Mark Damisch and the 57-year-old Chicago lawyer will tell you he spent five weeks on tour playing piano concerts in Scandinavia and Russia to raise money for worthy causes.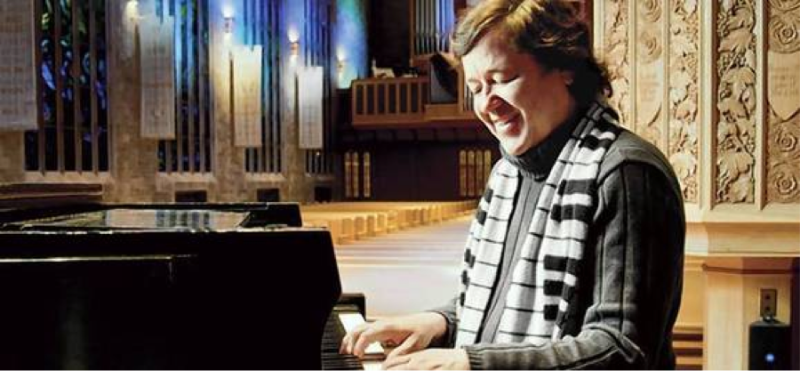 Damisch's exhausting schedule - 21 concerts in six countries - isn't for the faint of heart. But he's a pro at marathon travel. (He was in Copenhagen, Denmark, when we spoke.) This is his 14th summer of globetrotting, from Australia to India to Vietnam, spreading goodwill and Aaron Copland and Rimsky-Korsakov. He's looking forward to playing at the Hermitage Museum in St. Petersburg, Russia, next month to raise money for orphans. "That's pretty cool," he says.
Related: Marian McPartland: From Jazz Virtuoso to Radio Host
Damisch started playing the piano when he was 4 and gave his first recital at 18. The touring bug bit him after a high school choir trip to Austria. He began contacting venues - universities, churches, senior centers, anyone who would take him and let him play. He quit doing that at 25, when he settled down and started a career and a family with his wife, Patricia. But in 2000, when the bug hit again, he started organizing concerts and arranging his own complicated itineraries.
Spreading goodwill doesn't come cheap. Damisch foots the bill for not only his expenses but also for his musically inclined daughters, pianist Alexandra, 18, and singer Katherine, 24, who perform with him (daughter Kristina, 26, opted out and is applying to medical school). "I'm my own travel agent, music agent, dad, crazy person," Damisch says.
The nearly $1 million that Damisch has raised from about 1,000 concerts has gone to causes that range from fighting human trafficking in Taiwan to disaster relief in Japan.
Along with travel and rehearsal, Damisch practices law with his dad. Even on tour he stays plugged into the office.
Playing concerts for charity, goodwill and peace is Damisch's niche and what he's meant to do in life, he says. When the audience responds enthusiastically to his music, "it makes a lot of hard work worthwhile. Music has a powerful effect on people."
Photo: Courtesy of Mark Damisch
Also of Interest

Join AARP: Savings, resources and news for your well-being
See the AARP home page for deals, savings tips, trivia and more