AARP Voters' Guides Are Here!
By AARP Illinois, September 27, 2012 02:46 PM
Hello, readers! It's Allie the intern here this week, talking to you about the upcoming election and how the AARP Voters' Guides can help you research your candidates. Don't forget to register and vote!

Like many voters, you may be wondering who to vote for. Perhaps you've made up your mind on your Presidential pick, but local elections? Candidate information may be hard to find.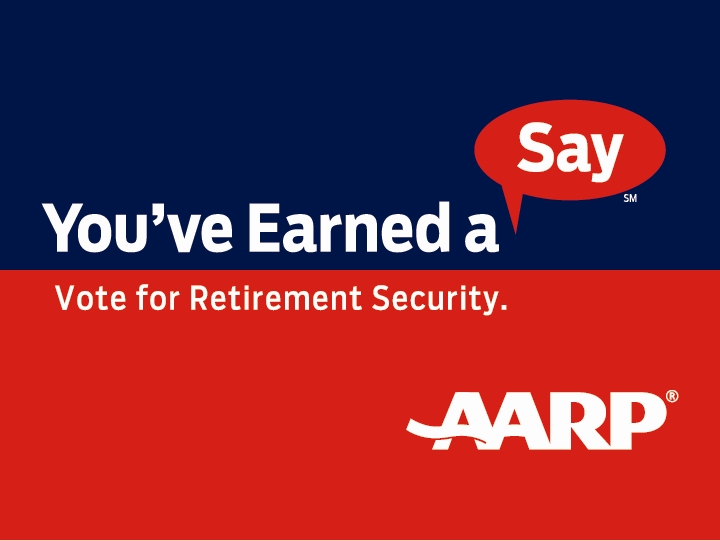 But never fear - AARP Voters' Guides are here! These handy non-partisan guides give you the breakdown on each of your candidates' standpoints based on information taken from their campaigns and publicly available information. The guides cover three topics for each candidate: their stances on Medicare, Social Security, and Financial Security.

To use the Voters' guides, simply visit www.earnedasay.org and you'll find the Voters' Guide on the right. Build your customized ballot by entering your address and you're off to the races!

Not sure if you'll be able to make it on Election Day? Make sure you vote early (although we advise you do not vote often in this election). You can vote early anytime from October 22nd - November 3rd in Illinois. For locations and times, visit the Illinois Election website and choose your jurisdiction (often by county).

Are you registered? Make sure you're registered to vote ahead of the election! Registration closes 27 days before elections in Illinois, so you'll need to register before October 9th. Find out if you're registered and learn more about the registration process.

As always, AARP remains a non-partisan organization. We want you to have access to trustworthy information on Medicare, Social Security, and other issues so that you can make informed decisions when voting. Now go out there and be heard! After all, You've Earned a Say!