Can You Spell R-E-T-R-I-B-U-T-I-O-N?
By AARP Illinois, August 9, 2012 04:04 PM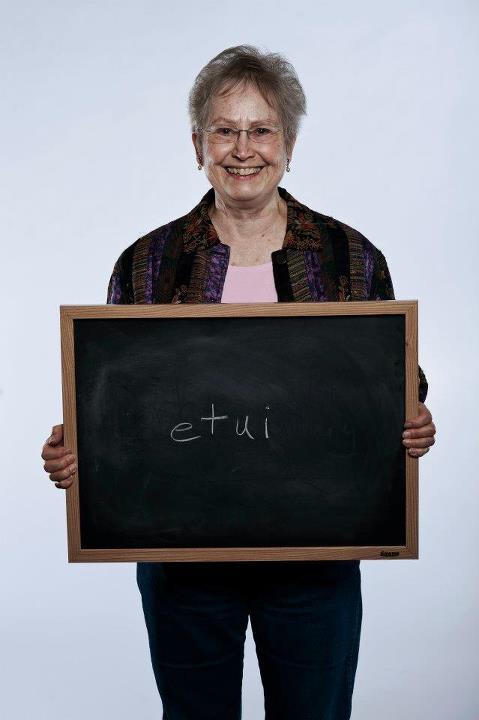 Jenn from the Illinois Communications Team here, reporting on what's shaping up to be a great event this weekend that you won't want to miss...check out the AARP Spelling Bee, coming to you live from your computer this Saturday!

Remember when you were a kid and you got to participate in the school spelling bee? You can relive those days my friends! Each year in Cheyenne Wyoming AARP holds a national spelling bee for adults. With over $1000 in cash and prizes at stake, not to mention bragging rights...now YOU can declare victory over words that tripped you up years ago. You can OWN c-h-r-y-s-a-n-t-h-e-m-u-m!

The AARP National Spelling Bee was created in 1996 by a group of AARP members in Cheyenne, Wyoming who wanted a fun way to challenge their peers to keep their minds sharp as they age. The bee has been held every year since, always in Cheyenne.

The annual bee is coming up on on Friday August 10 th and Saturday August 11th and will be broadcast live on the net. Check out this year's participants who will undergo a rigorous written test in round one with the top 15 spellers advancing to the oral round. One year the competition went on for 7 hours!

Want to enter next year's bee? Learn more on the website and be sure to follow along this year on Facebook, Twitter, #AARPBee and YouTube.

Fun facts:

Spellers have ranged in age from 50-99 (the 99 year old competitor was blind and competed on a braille typewriter)
Most spellers are between 50-65. Although you would think they would be English teachers and the like, they tend to be more math-oriented with careers in engineering, the sciences, health care, etc. They tell me it's because they are fascinated with learning the rules of language as opposed to the actual words.
We have three previous champions returning this year: retired attorney Michael Petrina, Jr. from VA; psychologist Dr. Tony Johnson from GA; and math teacher Larry Grossman from ND.
We have winners from regional bees in Pennsylvania, Alabama, Kansas and Oregon. None are official AARP bees, but Kansas will be hosting the first AARP Kansas bee in September.
Speller Robert Moy got his start at a spelling bee held in a bar in NYC.
We always get people who attend just to sit in the back of the room and test their own spelling skills. Yes, this is the Word Nerd convention.
Words are picked by a team of volunteers who spend all year working on the bee. They delight in writing clever sentences. All words are chosen from the official dictionary, Merriam-Webster's 11th edition Collegiate (both online and print editions are used). A list of types of words excluded from the competition are outlined in the rules posted at aarp.org/spellingbee.
There is a team of about 20 scorers who work in teams of three to grade each test. They toil away on a summer day in a room with no windows under great stress for little more than a cup of coffee and a free lunch. In all, there are about 35 volunteers and a half-dozen staff members who make this bee happen.
Most spellers tell us they spend at least 6 months preparing for the bee, some say they spend an entire year or more preparing, and a small handful will not study at all.