Day 2: Winning - With Family In Tow
By Beth Carpenter , September 24, 2011 12:17 PM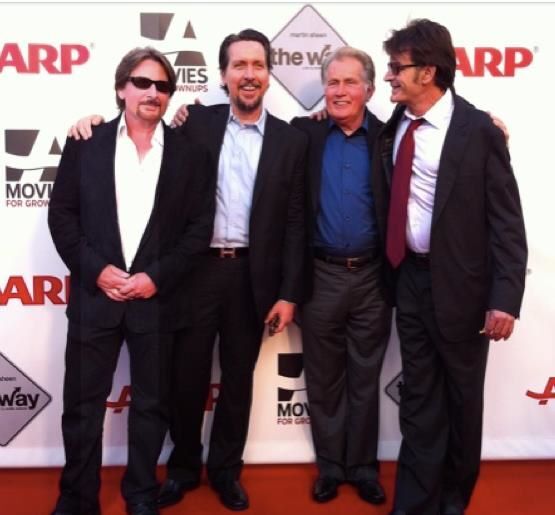 What a day. Here we go - a roundup!
First we started our day off right, doing yoga poses. We i nterviewed Patti Austin, who told us "I got my growing up outta the way when I was young. I'm regressing now!" We caught the Grannies on Safari bantering about their crazy Trans-Siberian Railway trip. "We're really just best friends that love to travel," they said, but Regina would say something, Pat would raise her eyebrow - seriously, Regina?!" - and the crowd would go into hysterics.
Down on the exhibit floor, attendees like Jeff Yeager were getting their photo on AARP the Magazine's cover; and we unearthed lots of neat stuff - all going for free! Our CIO spotted Jeopardy's Alex Trebek, and naturally, they started talking health care. (Huh?!?)

Then, it was down to business. Irene Koehler led a session guiding attendees through Facebook's mysteries. There were lots of questions...

As the sun set on one more beautiful Los Angeles day, we headed to the red carpet for the premiere of "The Way."  It was a movie about family, and appropriately, the Estévez and Sheen families were on hand. "We hear Charlie's coming!" was whispered a few times, and then Charlie Sheen made his entrance to join dad Martin and brothers Emilio and Ramon on the carpet.
We wrapped up our night with Jon Secada - and man, did the ladies love him!

That's a wrap for Day 2! We'll wrap everything up tomorrow.