Eric Spector: Just Call Him Ironman
People like Eric Spector amaze those of us who consider a slow walk up a moving escalator to be a real workout. The California businessman challenged himself to complete 10 kick-butt athletic events in a single year-his 65 th.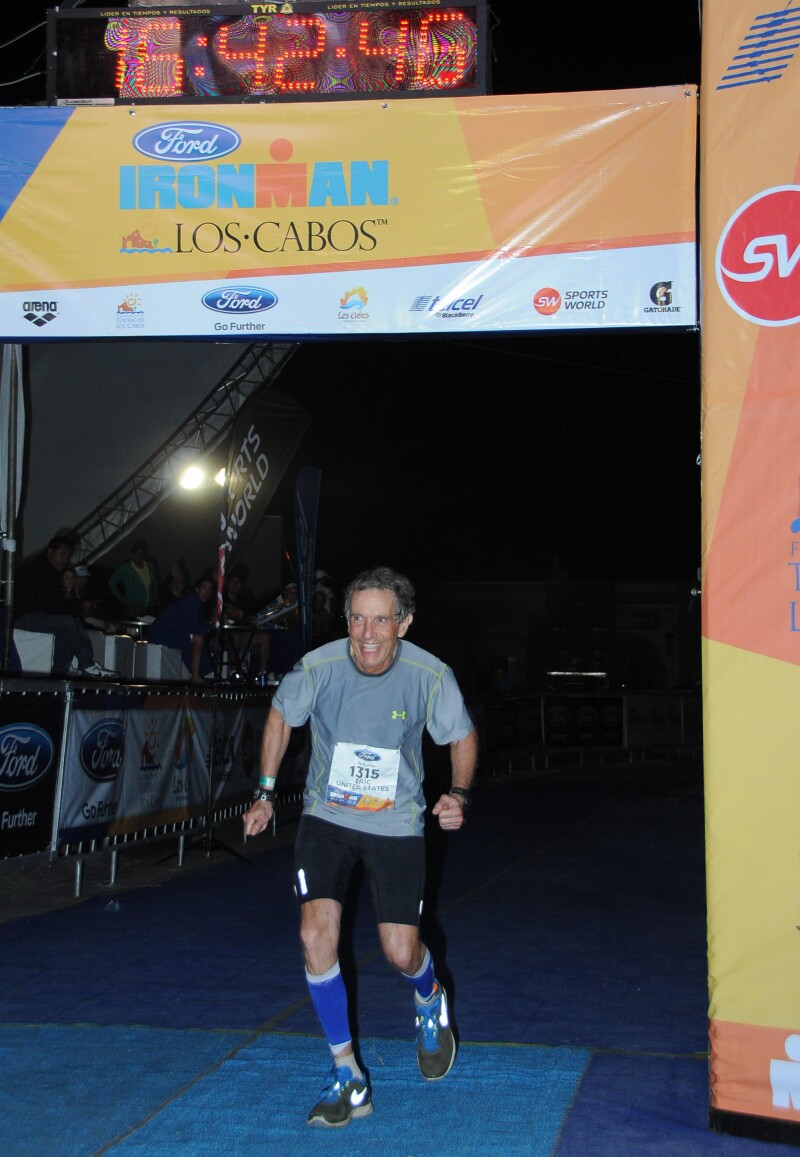 "I've never heard of anyone attempting a mix of 10 such demanding run, bike and swim events in a given year-let alone their 65 th," he says.
Me, either.
Spector rejects the label of elite athlete, describing himself as "just someone committed to staying fit, with perhaps an extra ounce of tenacity." That resolve helped him get back on his feet after being sidelined by a leg fracture in 2011. To celebrate his recovery, he trained hard to prepare for his incredible feat.
The events Spector chose aren't for the faint of heart. In addition to three grueling trail runs, three road runs and a chilly open-water swim from Alcatraz in the San Francisco Bay, we're talking about a marathon (that's 26.2 miles), a full Ironman triathlon and my favorite, the California Death Ride, 129 miles of biking through five mountain passes. Yikes!
But Spector survived it all and lived to tell the story, free from any major injuries. That alone is impressive. He completed his yearlong quest when he crossed the finish line at the Avenue of the Giants Marathon in northern California on his 66 th birthday in May.
The message that Spector wants to keep spreading: "Everybody thinks about getting fit, but thinking is of no benefit. You've got to do it."
You can read Spector's own chronicle of his journey on his blog, Comeback 65: Challenge for Good.
Photo: Courtesy Eric Spector
Also of Interest

Join AARP: Savings, resources and news for your well-being
See the AARP home page for deals, savings tips, trivia and more