Free AARP Member Movie Screening - Hope Springs on Aug. 1st
By AARP Illinois, July 18, 2012 05:42 PM
Blog readers! Hi! It's Jenn from the Communications staff here at AARP Illinois :) Would you like to come and hang out with us at the movies next week? We'll buy!
AARP Members are invited to a free AARP Movies for Grownups pre-release screening of Hope Springs, starring Meryl Streep, Tommy Lee Jones and Steve Carell. Our staff is really excited that we're doing such a fun event (seriously we've been discussing it in the hallways all week) and we hope that you and your friends and family can make it!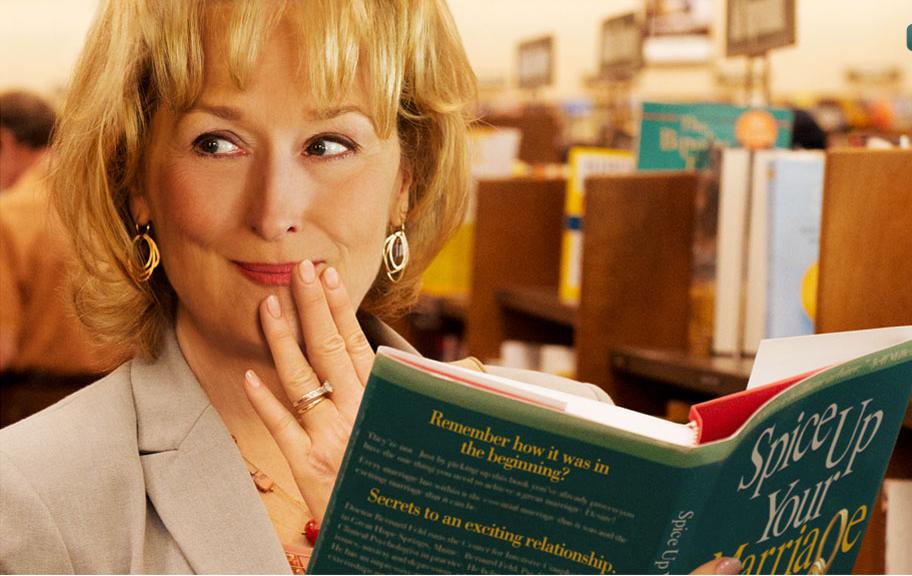 What: Free Member Screening of Hope Springs
When: Wednesday, August 1, 2012 at 7:00 pm
Where: River East 21 322 East Illinois Street, Chicago
RSVP: Tickets are limited, reserve your spot online today!
The award-winning director of The Devil Wears Prada brings us a new film about the joys and pains of maintaining a healthy marriage. In Hope Springs, many years of marriage have left Maeve (Meryl Streep) wanting to spice things up and reconnect with her husband. When she hears of a famed relationship guru (Steve Carell) in the town of Great Hope Springs, she must persuade her skeptical husband (Tommy Lee Jones) to get on a plane for an intense week of marriage and sex therapy. Getting there was hard enough....now the real adventure begins.
View the trailer, and photos from the movie and more at the Hope Springs website. This movie is rated PG-13 for mature thematic content involving sexuality.
Be sure to bring your AARP membership card and stop by the AARP info table outside the theater to learn more about what AARP is doing in your community. Be one of the first 100 AARP members to stop by the table and receive a voucher for a FREE small popcorn and drink!

Keep up with all that we're working on - visit our website, find us on Facebook and follow us on Twitter.