Hurricane Irene is on Her Way: Be Prepared
By Jen Martin , August 25, 2011 12:53 PM
Prepare to batten down the hatches, East Coasters. After a rattling earthquake earlier this week, Hurricane Irene is coming our way. The National Weather Service predicts that the hurricane will pass along the eastern coast of Florida tonight and begin to move up through the eastern states over the next few days. Everyone in the area should expect to experience hurricane winds and heavy rainfall.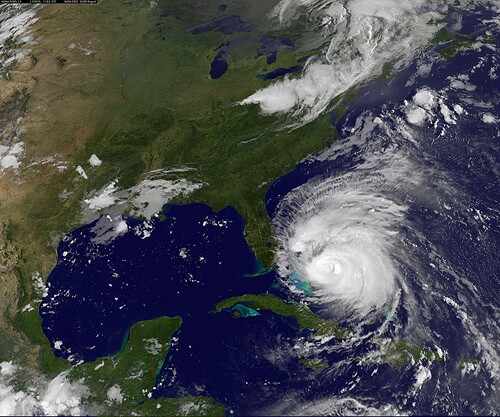 To help you prepare and weather the storm, AARP's Create the Good has published an online how-to guide called: Operation Hurricane Prepare. The guide provides important information to help walk you through preparing for the storm, what to do once the hurricane has arrived and what to do once it has passed. You can also find additional resources and tools to help you prepare your entire community for such events in the future on the website.
Secure your home and be prepared if the power goes out! Follow the steps to prepare you, your home, and your loved ones. Stock up early on the items recommended by the guide. This may not be the best time for that walk in the woods or trip to the beach.
Remember that hurricane paths and intensity can be unpredictable! Check your local weather stations often to make sure Irene doesn't come knocking unexpectedly.
Be safe and be prepared.
Photo Source: NASA Goddard