I'm Celebrating With a Vacation This Summer, and It Turns Out I'm Not Alone
By Becky Gillan, July 25, 2014 12:51 PM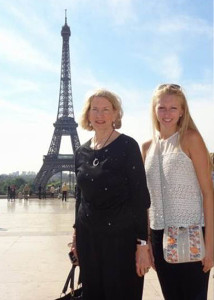 I have to admit I am one of those people who never uses all my vacation time each year. I feel like work will pile up when I'm gone, and I'll be more frazzled on my return than before I left. I'm not alone in leaving my vacation time on the table, either. The average worker in the U.S. gets 13 days of paid vacation a year, but only 57 percent of Americans use it all.

But this past June, I took a celebration vacation to France with my niece who has just graduated from college. While she did not learn a word of French and the food was definitely not her "cup of vin," she loved every minute! For me, Europe was just the place to discover happiness through leisure. Europeans know that vacations are necessary for well-being and top performance. Vacations help reduce stress and burnout, and provide a fresh perspective. It was the perfect way to celebrate.

I am not alone in wanting to get away when something good happens in my life. AARP recently completed a study on celebration or milestone vacations that looked at just this phenomenon. Seventy-eight percent of people 45 years and older have taken or are considering a celebration vacation in the past or next two years. Anniversaries (49 percent) and birthdays (45 percent) are the most popular milestones, with the big milestone birthdays (50th!) and anniversaries being the most likely occasions.

Seventy-eight percent of people 45 years and older have taken or are considering a celebration vacation in the past or next two years.

The vast majority (63 percent) of celebratory trips are taken in the U.S.; however, 18 percent jet off to a tropical beach and 9 percent travel overseas (like me). Not surprisingly, for anniversaries and birthdays, the trips typically include two people (71 percent and 50 percent, respectively).

Our research found that planning for such a trip is important, and it is usually done by the person celebrating the milestone. Budgeting for the trip (35 percent) and choosing a destination and dates (30 percent and 24 percent, respectively) are the top three aspects of planning that can be most difficult. I used AARP Travel when I was planning our vacation to France. I answered a few easy questions about where and the type of trip I wanted, and it came back with all sorts of possibilities for me to explore.

I know I'll never forget the recent trip I took with my niece. The sheer joy in her eyes at seeing the Eiffel Tower lit up at 1 a.m. or the Champs Elysee lined with cars to celebrate the Algerian win in the World Cup is something that she and I will always remember. And, shopping for the perfect French outfit at Printemps and finding a black leather skirt at 50 percent off was a coup. As she said: "I'll wear this until it drops off." Now that we're back, I'm already starting to dream of our next trip. What will we celebrate next together?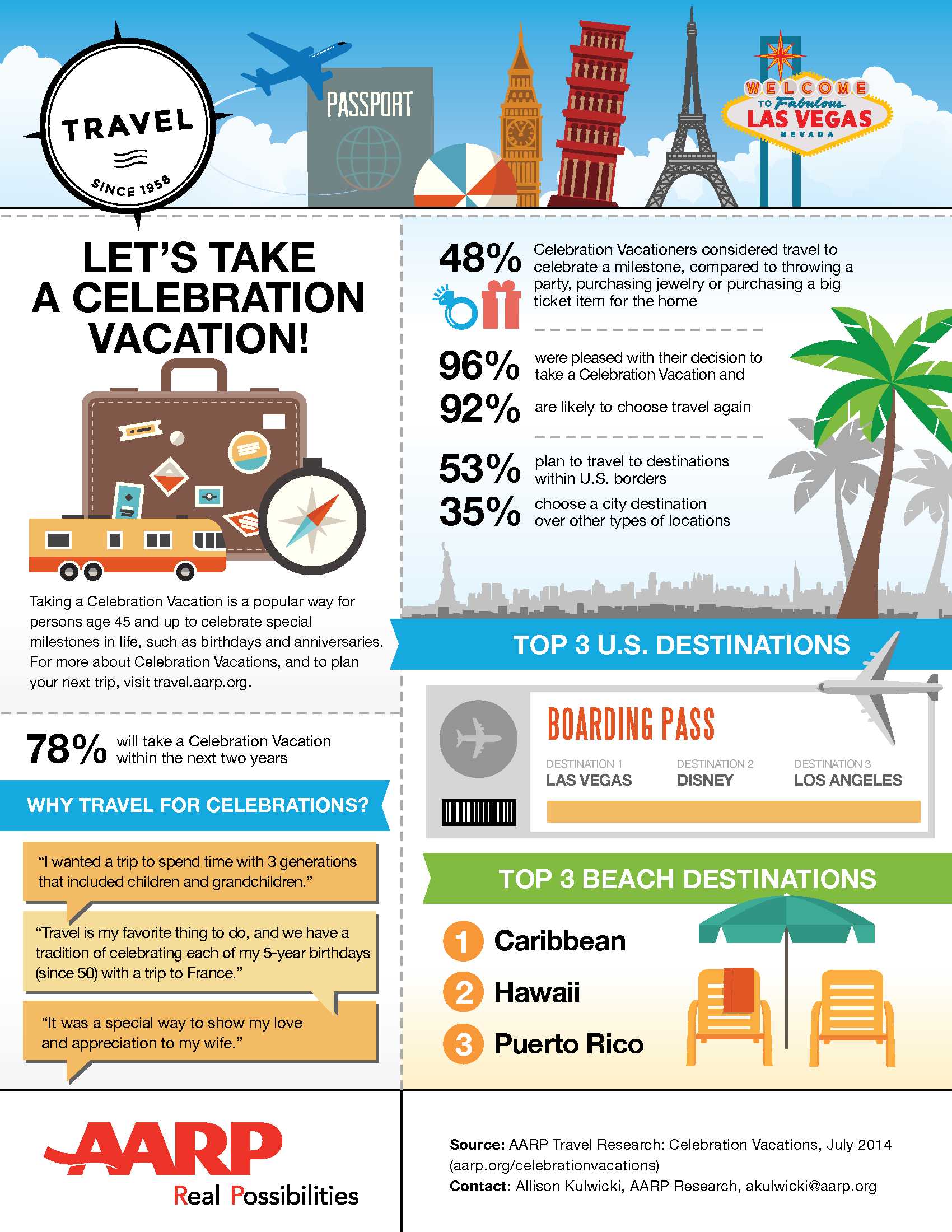 More from AARP Research:

AARP Celebration Travel Study

AARP Online Travel Study

Boomers & Vacation Plans: An AARP Bulletin Poll



Becky Gillan is the senior vice president of AARP Research and is focused on fostering understanding of the interests and concerns of people age 50-plus and their families. Before coming to AARP, she served as the vice president of Global Market Research & Guest Satisfaction for Starwood Hotels & Resorts. In her spare time, she likes visiting her niece in Ohio, gardening and collecting American art and antiques.