Who are we, anyway? AARP Illinois!
By AARP Illinois, January 5, 2012 06:00 PM
Editor's Note: AARP has 53 offices - one for every state and territory of the US! That said, there are so many awesome things going on locally that we want to be able to highlight here on our blog. We're starting with the kick butt team over in Illinois as a pilot. To start things off in the new year we thought the AARP IL team would share their new years resolutions...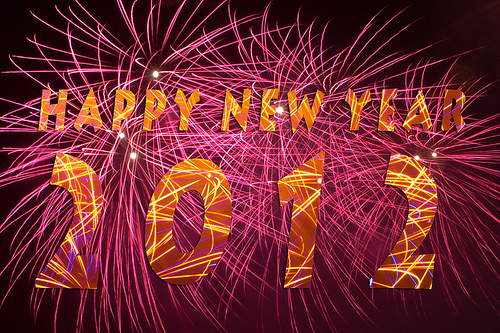 My name is Gerardo Cardenas and I am AARP Illinois' Communications Manager, leading a great team of professional, hard-working and talented communicators that bring our messages to our members, activists, the media, and the public.2012 is a huge year for me because ... (drum roll) ... I will finally get to the big 5-0, and enjoy full membership in the organization that I proudly represent! Now I will be able to fully convey the viewpoints of those 50+ to the communities I interact with. Oh, and my resolution is to lose 50 lbs. Lose 50 at 50. Get it?
I'm Heather Heppner - Associate State Director for Communications with AARP Illinois. Born and raised in Illinois (a big shout out to Peoria!) A social worker turned PR hack who is part of a rock star communications team at AARP Illinois, dishing on all things 50+ in Illinois! My New Year's resolutions? Become a Triathlete (ok, maybe that's a stretch, but I at least plan to get in good enough shape to compete in the 2012 Naperville Sprint Triathlon), spend more time with friends, and travel more. Oh yea, I also commit to indulging myself at a spa once a month and to never ordering the same thing twice at a restaurant in 2012. I seriously need to relax more often and develop a more adventuresome palate!
Hi! I'm Jenn Baier and I'm a Program Specialist at AARP Illinois. My job here is digital strategy. As the newest member of the Illinois team and a transplant from Wisconsin, my New Year's resolution is to get out and explore Illinois and all that it has to offer - entirely through Social Media! Some of my favorite Twitter sources so far are @freechicago @yelpchicago and the "Explore Chicago" Facebook page. Have suggestions on what I should try? Feel free to tweet me at or leave me a note on Facebook. I'll be sure to report back on my adventures.
Photo Credit: Khedara on Flickr