Mom's Favorite, Once and Forever
By Mary W. Quigley, September 23, 2014 12:54 PM
"You were always Mom's favorite!" The taunt that siblings hurl at one another apparently turns out to be true. Even with adult children, moms tend to favor one child over the others, and the golden child often remains the same over the years, according to J. Jill Suitor, a sociology professor at Purdue University.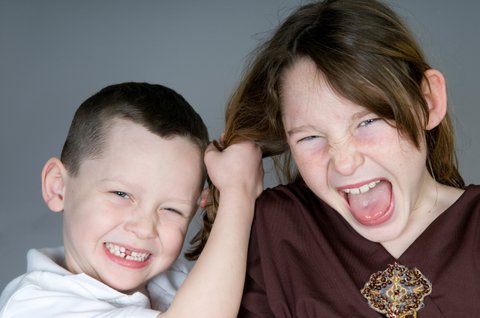 That favoritism impacts both mother and adult children in negative ways, especially as moms age. When ailing mothers are not cared for by their favorite child, they tend to be more depressed and sibling relationships become more stressed, according to a study that Suitor and other researchers conducted over the course of a decade.

"Who is your favorite child?" was one of the questions the study asked more than 500 Boston area moms (average age 70) in the early 2000s. In a follow-up study seven years later with the same moms, that key finding held: 80 percent of the mothers preferred the same child.

>> How to Be the Perfect Houseguest

But before we blame the mom for picking favorites, first look to the children, says Suitor, who has been studying the topic for more than three decades and continues to mine the study for more information. Favoritism is most often determined by the behavior of the children. "Mothers tended to prefer the child whom they saw as sharing their values and their perspective on the world," she tells me.

If all the adult children are leading similar lives, there tends to be less favoritism; and gender also plays a role, as moms tend to favor daughters over sons.

Not surprisingly, troubled adult children are less favored. However, there's what can be called the prodigal son effect. If those adult children straighten out their lives, then they often become the favorite son or daughter. "This is an interesting change, because children who engaged in deviant behaviors seven years ago but then stopped were even more likely to be chosen than were siblings who never engaged in deviant behaviors," Suitor says.

>> Get travel discounts with your AARP Member Advantages.

Most adult children are aware there's a favorite child, but half the time they're wrong about which one of them holds that distinction. At the every least, moms must recognize that adult children are well aware of favoritism, Suitor says, and realize that equally important is making all the children feel loved and appreciated.

Mary W. Quigley's blog, Mothering21 , tackles parenting of emerging adults and beyond.

Photo: Cheryl Casey/iStock

Also of Interest

See the AARP home page for deals, savings tips, trivia and more.