Talk More, Text Less With Adult Children
In accepting the Oscar for best supporting actor last week, J.K. Simmons didn't dwell on thanking the Academy and the Whiplash crew. Instead, he exhorted, "Call your mom, dad everybody. If you're lucky enough to have a parent or two alive, call them! Don't text, don't email. Call them. Listen to them for as long as they want to talk to you."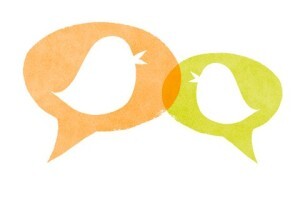 The 60-year-old actor later told reporters that message was prompted by his realization that he had missed too many opportunities to call his now-deceased parents.

While we can hope that our adult children take heed of Simmons' message, his speech made us wonder: Why don't we parents call our children more often? The answer is simple: Because they prefer texting to talking. Our kids have trained us well to play by their rules for communicating. We never leave a voice-mail message because we know they won't listen to it. The only way to "converse" with them, other than in person, is to text. Truth be told, we often prefer texting, too. It's easier, faster and less intrusive than picking up the phone.

No doubt texting has multiple advantages for parent-child communication, from the thoughtful ("Thinking of you") to the threatening ("Are you alive?"). Text anytime: Before you go to sleep ("Let me know when you arrive") and on awaking, happy to see the 2 a.m. message ("Back!").

>> Get travel discounts with your AARP Member Advantages.

But do emoticons substitute for conversation? One of the problems with social media is that the user controls the message and crafts an image for the world to see, which might not always jibe with reality. To really take our kid's emotional temperature, we need to talk, if not in person, then on the phone. Otherwise, "One of the things that can happen is that we sacrifice conversations for mere connections," said Sherry Turkle, a psychologist and Massachusetts Institute of Technology professor, in a TED talk. "We shortchange ourselves. And over time, we seem to forget this, or we seem to stop caring."

We need to carefully listen to what our children are saying — good and bad — about their lives, their friends, their significant others. And that happens only in conversation, not texting. "There's a lot you can tell about what's going on from a phone call," said Janet Sternberg, author of Misbehavior in Cyber Places. "On the phone, you have less control than texting. It's harder to hide your feelings but easier to demonstrate them."

She said that it's critical to listen to what's said as well as unsaid, using as an example an adult child who never speaks about a partner. That's as telling about the state of a relationship as always talking about the partner.

Maybe it's time to take back control of conversation and institute a weekly real-time phone chat. How about during a morning drive to work or on a quiet midweek night? Even if the conversation with our adult children is difficult at times, it's worth the effort.

As Turkle told the TED audience, "Most important, we all really need to listen to each other, including to the boring bits. Because it's when we stumble or hesitate or lose our words that we reveal ourselves to each other."

Mary W. Quigley's blog, Mothering21, tackles parenting of emerging adults and beyond.

Photo: KenDrysdale/iStock

Also of Interest:

See the AARP home page for deals, savings tips, trivia and more.