Why Your Children Should Help Pay for College
Spring means college admissions, and we still recall the agonizing wait for the mail carrier. A thin envelope brought bad news, a thick envelope acceptance. Today, though, the "envelope" arrives via email - and that's not all that's changed.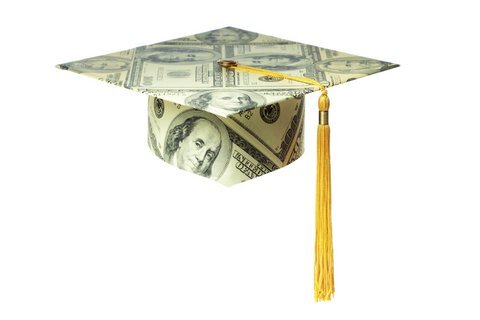 These days, the sticker price for private colleges starts at about $40,000 a year, going much higher for a prestigious institution; in-state schools run about half that. Nearly as soon as the anxiety on the admissions front dissipates, it's replaced by another worry: how to pay for college. This typically involves a combination of financial aid, scholarships, parents' income and savings, and student borrowing.
>> Sign up for the AARP Money newsletter
Students themselves should be expected to help cut costs. That may mean dialing down the Hollywood version of college life, with dorm socializing, partying and football games. And that's not a bad thing, says Linda Herman, the author of Parents to the End: How Baby Boomers Can Parent for Peace of Mind, Foster Responsibility in Their Adult Children, and Keep Their Hard-Earned Money. "It's not unreasonable," she explains. "The reality of today is that a lot of parents don't have the money. They might be taking care of elderly parents and saving for retirement. They shouldn't have to take a second mortgage to pay for a deluxe education."
While many students are taking loans - the class of 2013 graduated with an average of $35,200 - Herman advises students not to borrow so much that it will take decades to repay. Among her suggestions to cut expenses: community college for the first year or two, living at home, graduating in under four years with advanced placement credits and considering a state school instead of a private one.
Part-time work during both the school year and summers can be a significant financial help while also building self-esteem, Herman says. Plus, we all know our children are tighter with money that's coming out of their own pockets.
>> Get discounts on financial services with your AARP Member Advantages.
Where will they find the time? Easy. A study found that college students spend about 28 hours weekly in class and on homework, and about 42 hours on social and recreational activities. A part-time job of 15 to 20 hours could prove a significant financial help, and can be squeezed in some place there. They might have to give up the afternoon naps so common on campuses, of course, but they'll survive.
Mary W. Quigley's blog, Mothering21, tackles parenting of emerging adults and beyond.
Photo: YinYang/iStockphoto
Also of Interest

See the AARP home page for deals, savings tips, trivia and more