Ayuda a erradicar el hambre de a poco, con amor
By Carla Hall, January 28, 2016 01:08 PM
En inglés | Creo que si realmente queremos hacer algo, lo haremos con amor. De esa forma, todos se identifican con nuestra labor.
Como chef, "cocino con amor": de eso trata mi filosofía. Abrazo a las personas con mi comida. Así es como cuido a la gente, sean mis familiares o mi comunidad —generalmente con platos clásicos sureños como las acelgas, sopa de frijoles, pan de maíz y el famoso pollo picante de Nashville—.
Fotos: 11 alimentos nutritivos y económicos
Cocinar también es una forma de mostrar amor a través de la comida, ayudando a las personas necesitadas. Es increíble que en este país millones de personas estén en riesgo de pasar hambre todos los días. Y más de 10 millones de ellas tienen 50 años o más. Existe tanta riqueza en este país que no tiene sentido que hayan personas que carezcan de alimentos.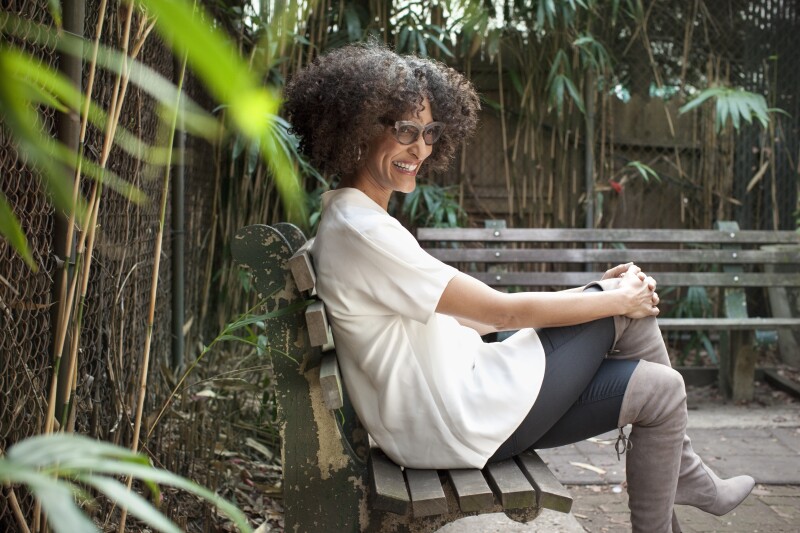 Pero el hambre es un problema que podemos solucionar. He trabajado para erradicar el hambre durante 20 años con organizaciones como DC Central Kitchen en Washington y L.A. Kitchen en Los Ángeles. Para contribuir, participo en actividades de recaudación de fondos centradas en la comida. Esa es una de las maneras en las que nosotros, como chefs, retribuimos.
¿Y si deseas ayudar pero no cocinas? Puedes ofrecerte como voluntario para servir alimentos en los refugios para personas sin hogar. O puedes hacer donativos a un banco de alimentos. O apoyar a una organización o entidad benéfica que trabaja para erradicar el hambre.
Hasta puedes ayudar cuando sales a cenar afuera. Si utilizas la tarjeta de crédito de AARP emitida por Chase, con cada compra hecha en restaurantes con la tarjeta, Chase dona 10 centavos a AARP Foundation en apoyo de Drive to End Hunger (Carrera contra el Hambre) (hasta $1 millón en el 2016). Además, durante el mes de febrero, el Mes de la Concienciación sobre el Hambre, de AARP, Chase duplicará su donativo a 20 centavos (hasta unos $100,000 adicionales). Denny's también donará 25 centavos en apoyo de Drive to End Hunger durante el mes de febrero por cada tarjeta de membresía de AARP que se muestre en restaurantes participantes (hasta $250,000).
Ahorra en tus compras con los descuentos de AARP
Es tan fácil. Es posible ayudar poco a poco en el transcurso de año, tanto que las personas ni se dan cuenta de que están ayudando a erradicar el hambre.
Podemos solucionar este problema, y se necesita de toda una aldea —o más bien, de todo un país—.
Carla Hall, natural de Nashville, de 51 años de edad, es chef, autora y copresentadora de The Chew , el programa sobre estilos de vida de ABC
También te puede interesar:

Foto: Melissa Hom