FTC Halts Rent-to-Own Computer Spying
By Sid Kirchheimer , September 25, 2012 06:57 PM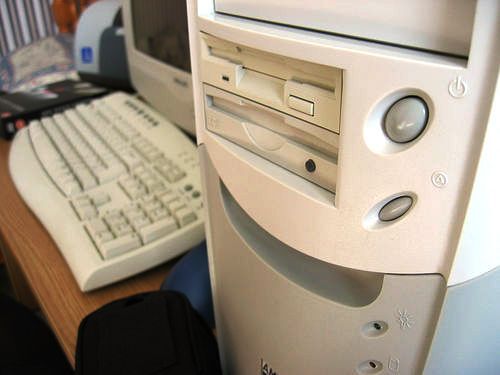 This is a guest post by Sid Kirchheimer.
The Federal Trade Commission on Tuesday announced it settled a case with seven rent-to-own computer businesses and a software vendor accused of secretly installing software to spy on customers who rented those machines.
The FTC says the installed software, licensed by Philadelphia-area DesignerWare LLC, captured screenshots of confidential and personal information, logged computer keystrokes and in some cases took webcam pictures of people in their homes - all without renters' notice or consent.
"There's no evidence this was done for identity theft," FTC attorney Tracy Thorleifson tells AARP. "But there's a gamut of potential injuries. The concept of having someone taking pictures of you, secretly in your own home, is an injury in and of itself."
According to the FTC, DesignerWare collected data that enabled rent-to-own stores to track the location of rented computers.
"But unlike situations where businesses track consumers to decide what [online] ads to display, in this case the rent-to-own stores live and work in the same communities as the renters, so there's a physical risk involved, too," adds Thorleifson. "Someone could know your intimate habits and you could have a stalker. The R-to-O stores were also using information for collection purposes; if they got ahold of compromising information about you, it could be used to extort payments. There's no evidence any of this happened, but the potential is so grave that it should never happen."
The FTC says DesignerWare's software contained a "kill switch" the rent-to-own stores could use to disable a computer if it was stolen, or if the renter failed to make timely payments. DesignerWare also had an add-on program known as "Detective Mode" that purportedly helped rent-to-own stores locate rented computers and collect late payments. The software also collected data that allowed the rent-to-own operators to secretly track the location of rented computers, and thus the computers' users.
DesignerWare could not be reached for comment; its phone number went unanswered. In May 2011, it was named in a class-action lawsuit - along with Aaron's Inc., a rent-to-own company - on allegations that its program was installed on computers rented to at least 50,000 customers. In fact, Thorleifson says she initiated the FTC investigation after first learning about that case in a legal newsletter she reads.
Since August 2011, according to an FTC complaint, such spying software was installed on rent-to-own computers at some 1,600 stores in the United States and elsewhere, affecting some 420,000 computers worldwide.
It's unknown how many rent-to-own customers were ages 50 or older, says Thorleifson.
There's no indication that this "spying" software is or has ever been installed in computers purchased outright from retailers or through computer manufacturers.
Along with DesignerWare, rent-to-own companies that settled with the FTC include Aspen Way Enterprises and Watershed Development Corp., franchisees of Aaron's; Showplace, Inc., which does business as Showplace Rent-to-Own; J.A.G. Rents, LLC and Red Zone, Inc., franchisees of ColorTyme; and B. Stamper Enterprises, Inc., and C.A.L.M. Ventures, franchisees of Premier Rental Purchase. All first began installing the monitoring software between 2007 and 2009, according to FTC complaints.
If you previously rented a computer from these companies, contact the rent-to-own where you got it to ensure you are no longer being monitored, suggests Thorleifson. "To our knowledge, those practices are not ongoing." Any location tracking software that remains active should be disclosed, she adds.
Photo courtesy of Hummy via Flickr Creative Commons