Online Boyfriend Coming to Visit ... Where Does He Sleep?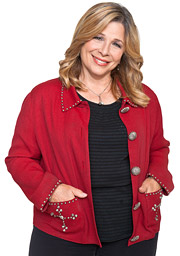 Q: I'm 72 and met a man online, who lives many hours from me. We have been Skyping for three weeks and have had many good long talks. At the present time he's at his daughter's home babysitting for school vacation. He would like to come and visit in a few weeks, and I'm excited for this because I feel we have made a great connection. But I wonder: How we handle the sleeping situation? -- KH

Dr. Schwartz: Have him stay in a hotel. You don't know this guy, no matter how intimate the two of you have been online. Seriously, don't have him stay with you. Let's assume he's not a serial killer (I'm assuming you've done your due diligence on him ... no incarcerations, no DWIs, etc.) Still, you don't know what he's like if he doesn't get his way and if you're having him stay with you he might have certain expectations.

Get him an inexpensive hotel and split the cost with him. Nothing owed puts this on a good first footing. When he arrives, meet him first in daylight, in a public place and get an assessment of what he's like in person. If you're at all queasy, don't bring him home. Just get to know him in public spaces (take in a museum, a movie, a ballgame, etc.) and see if that uneasy feeling goes away. If it doesn't, listen to that feeling and don't let the relationship progress. Intuition is a gift and it tells us something important, even if we can't quite locate what that something is right away. Don't think you have to do anything just because he drove a couple of hours to see you.

I hope he's great and maybe you fall into each other's arms and live happily ever after. But still be careful. It takes a long time to really know someone. You don't know this guy's friends or his world enough to know how much he can mean to you. Take it slow and you're better to have a better long run result.

Dr. Schwartz answers readers questions every Monday, Wednesday and Friday. Submit your questions here. Read of Pepper's columns here. And be sure to follow Pepper on Twitter @pepperschwartz.