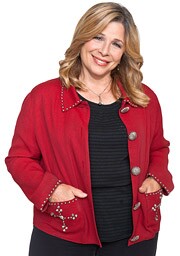 Q: I am 58 and have a deep connection with a man I've known for about a year. We get along fabulously and I believe most women would think he is a great catch; I definitely do. My problem stems from his questionable hygiene. His work requires some extreme conditions as well as some dirty jobs . I'm not sure he realizes this hygiene issue has spilled into his everyday life and I don't know how or if I should broach the subject. He is such a kind, fair, loving, caring man and I would hate to lose him, especially if there is a way to be gentle and not offend him. Any ideas?

Dr. Pepper Schwartz: Sure, I've got ideas, and I am delighted to share them. First, start taking showers and baths together. Make it more about the romance rather than a critique. Soap him up and make it sexy. Say "Let's brush our teeth together," or "Let me wash your hair and massage your head." You catch my drift. Whatever it is that doesn't work for you - from breath to body odor to fingernails - figure out a way to groom each other with affection and by candlelight. Over time, it will change the way he wants your evenings or mornings together to start and you can both benefit from this new routine.

Dr. Schwartz answers questions every Monday, Wednesday and Friday. Submit your question here. Read more of Pepper's columns here . And be sure to follow Pepper on Twitter @pepperschwartz.