Fighting for You on the Front Lines
By John Hishta, July 9, 2016 10:30 AM
AARP Opens Field Offices in Seven States
During the past week, I was excited to see our Take a Stand field offices in Colorado, Florida, Iowa, Nevada, New Hampshire, Ohio and Virginia host inaugural activities to officially kick off their efforts to get candidates to take a stand on Social Security during this high-profile election season.

It was great having hundreds of AARP volunteers, community leaders and state staff join together for productive discussions on why Social Security is essential to our membership and the important role Take a Stand plays in ensuring its solvency for future generations.

AARP Virginia State Director Jim Dau excellently summarized the mission of our Take a Stand field offices at his state's opening event on Wednesday.

"AARP Virginia and our more than a million members here in the commonwealth think doing nothing is not an option, and we're here to do something about it," said Dau.

Florida Take a Stand Field Director Lance Orchid reinforced the importance of our campaign's field offices at a kickoff event in St. Petersburg, reminding us that the soundness of Social Security has multigenerational effects.

"These offices will be hubs for all Floridians who want to ensure Social Security is around for our kids and grandkids," he said.

Here are some photos from office opening events in our battleground states: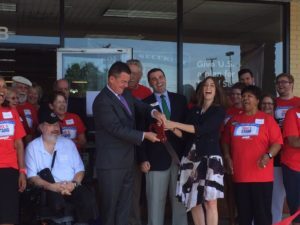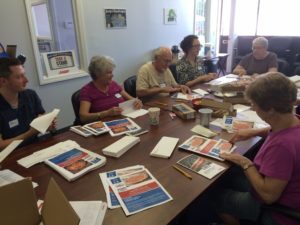 Take a Stand is all about having our 2016 candidates commit to action on Social Security, so that all Americans can retire with dignity and independence.

At AARP, we have a long history of fighting for the issues that matter most to our members. These offices and our volunteers are essential in our quest to have the candidates produce real details about how their plans will affect our families. They will represent our members on the front lines at rallies, press conferences and other campaign events. Additionally, each office will serve as a hub for volunteers.

If you feel passionately about this election and the future of Social Security, I encourage you to get involved. If you live in one of the battleground states below, I urge you to contact your Take a Stand field office to learn about volunteer opportunities. The offices can be contacted at the following phone numbers:



And regardless of what state you live in, I encourage you to visit 2016takeastand.org to learn more about our campaign to strengthen Social Security's future and view your candidate's plan.

John Hishta is the AARP senior vice president of campaigns. Follow him on Twitter @jhishta.