An App for the Long Distance Bedtime Story
By Suzie Mitchell, November 15, 2012 04:56 PM
Many of my friends' grandchildren live far away from them. They lament over coffee about how much they miss the little tykes and wish they could be more involved in their lives. They use Skype and Facetime to talk on the phone with them, but they often bemoan the fact they can't read books to the little ones more often.

If you and your kids or grandkids own an Apple device, the force of your voice can be with them.

Dr. Seuss Enterprises and app publisher Oceanhouse Media, Inc. are offering an exclusive "Record and Share" feature for Dr. Seuss's award-winning children's digital books in the App Storeâ" .

For the first time, users can record themselves reading a Dr. Seuss story and then share the recording with anyone who also owns the digital book. Recipients who do not have the digital book can listen to the recording as a standard audio file. Multiple voice tracks can be saved within the digital book as well.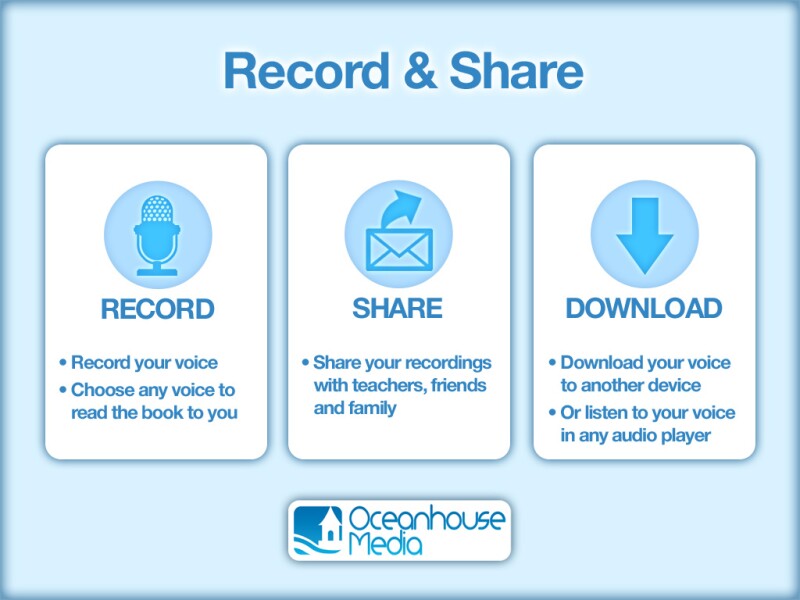 Currently there are 14 "Record and Share" book apps. Most are Dr. Seuss's award winning stories, but there are several from the Berenstain Bears collection. "Record and Share"app prices range from $1.99 to $4.99 per book. There are a couple of free LITE versions that give the reader an eight-page sampler version.

I tried the "Record and Share" Green Eggs & Ham book app and I must admit I thought it was pretty darn cool. Users can personalize the narration, any way they want. You can add the child's name, say funny phrases like "are you listening Ella?" or anything else. I don't have any grandchildren, so I recorded it for my 29-year-old son. I plan to let him listen to the recorded story when he visits for Thanksgiving. However, I'm sure it won't be met with the same enthusiasm as it would by a young grandchild.

I showed the app to my girlfriend last night who has a five-year-old grandson she will be visiting soon. She downloaded it immediately and plans to record and read a Dr. Seuss book to little Benjamin as soon as she sees him. "Before I leave town I'm going to download it on his mother's iPad so he can have me with him after I've gone home," she said excitedly. "This is great!"

It's also a terrific feature for working or traveling parents who want to leave a personalized story for their child while they are away from home.

There are three ways to read the digital books

"Read to Me" - listen to the narrated story with words highlighted as they are read.
"Read it Myself" - read the book in its traditional form.
"Auto Play" - plays like a movie, automatically reading and turning pages. Great for younger children.
Additional Features:

Picture / Word association - words zoom up and are spoken when pictures are touched.
Individual words highlight and are read aloud when tapped.
Professional audio narration.
Custom background audio for each scene.
I think these story apps will make great holiday gifts for kids and grandkids, and provide a warm, educational connection through reading.

What do you think?