Apps Every Boomer Should Know: A Roundup
By Suzie Mitchell, February 17, 2012 01:00 PM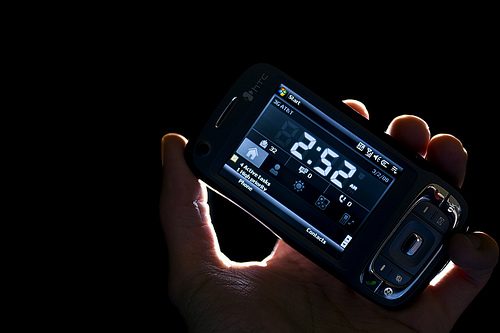 The following is a guest post from Suzie Mitchell.
Boomers are lovin their smartphones. Take a look around a local coffee shop at mid-day and you'll see throngs of Boomers reading and punching away on them.

Check out all of the tables and sometimes you see two or three Boomers together, all on their individual smartphones-doing what we chastise our kids for doing-not talking to each other.

"I love my smartphone, my 60 year-old sister-in-law says. "I use it while waiting in doctors' offices for my appointments, I can catch up on my email, play games, I'm never alone," she exclaims.



My sister-in-law is a big smartphone gamer; and sometimes I have to remind her to get her eye off the smartphone and back into our conversation.

Being the first one to have something new, or being "in the know" is a badge of honor for Boomers. So it's only natural to find them showing off their latest downloaded app to their friends.

"Check this out," I hear one middle-age-man say to his buddy. "This app is great. I can keep all my data in it and I can access it wherever I am," he explains about Dropbox.

"Really," his friend adds. "Show me how it works."

And for the next half-hour these two guys are engrossed in operating a new app.

According to Dr. Ken Dychtwald, author of Age Wave, Boomers make excellent product advocates.

Here's why:

- On average, most baby boomers are asked for product or service recommendations about 90 times per year.

Nearly 90 percent of boomers who were asked to give advice gave it to their fellow boomers.
Practically all boomers consider their family and friends to be their most trusted sources of information
Add that to the recent findings of eMarketer that 86% of Boomers own mobile phones and that the Internet will be accessed via mobile browsers or installed apps by nearly 25% of this demographic---it's easy to understand what the chatter is all about.

So here are 8 free apps that my Boomer friends have told me "I just had to download" and the implication if I didn't download them-I would be out of it, so uncool. And Boomers still do not want to be uncool.

Suzie Mitchell is a 25 year PR vet who specializes in marketing tech products to Baby Boomers. She is a professional journalist and public affairs and public relations consultant. She also is the co-author of the book Growing Into Grace: Adventures in Self Discovery through Writing. Follow her on Twitter here.