Can You Design a Better Cell Phone?
By Beth Carpenter, August 10, 2012 12:50 PM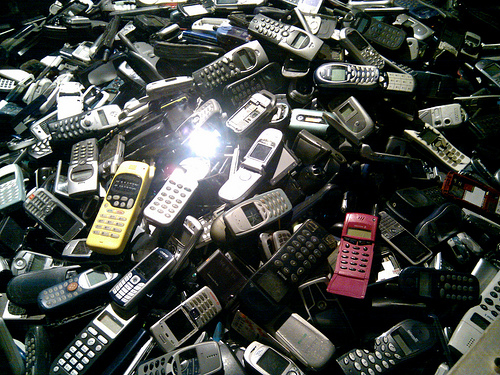 They're small. The keys are tiny. The text is barely big enough to read. Their ringtones are jarring, and only your 15-year-old grandson knows how to work it. Cell phones are a must-have these days, but that doesn't mean they're any more fun to use than they were 10 years ago.

Over in Germany, they held a contest a little while ago to reinvent the phone. (Here are some of the ideas, although they're in German. Your browser may be able to translate.) One of our favorites reminded the user to close the windows, to turn off the stove and not to forget the keys, wallet or phone. If you forget your cellphone, the alarm begins to ring when you are at the front door and reminds you to take your phone with you. Genius, huh? Who hasn't needed that at some time or another?

Now it's our turn. What would you do to change the cell phones of today? If you're a caregiver, how could a cell phone help you and your loved one? Propose an idea here, and we'll select our three favorites to receive $1,000 or a trip to Las Vegas to present your idea at the Consumer Electronics Show. You have until October 7 to get your ideas in - and you can also vote on the submissions here.

Picture of cell phone pile at Barcelona's CCCB museum via Flickr user ario_.