Upgrading to Apple's iOS 7? You May Want to Wait
By Suzie Mitchell, October 30, 2013 02:24 PM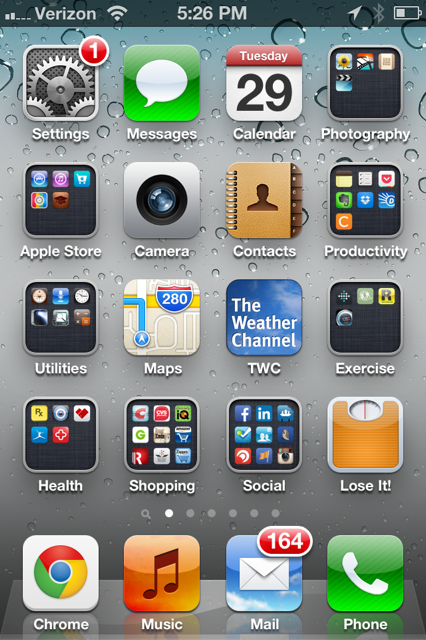 If you are using an iPhone 4, 4S or 5, and are thinking about upgrading to Apple's new operating system iOS 7-be prepared for a learning curve.

I hear a lot of talk these days about iOS 7, but a lot of it isn't very positive-especially when it comes from 60-something users on older phones.

For starters, the iPhone 4 and 4S may not have enough memory to handle the upgrade without removing some apps and photos to open up space. Your battery also will drain faster. If you have an iPhone 5, the process will be easier than the 4-but you may not like what you see. The user experience is very different.

>> Sign up for the AARP Travel Newsletter

The font is very light and may be hard to read for some. The icons appear flat and move quickly across the screen, causing some people to report dizziness. There is a fix to slow down the motion through the settings option.

You don't have to upgrade to iOS 7 if you don't want to. You can still use your current operating system on the phone. You'll just have to live with the notification alert on the settings icon.

If you're in the market for a new smartphone now, here are a couple of other operating system options. The phones all have good cameras, and are available at various prices via most major carriers:

Nokia Lumia with Windows
Windows 7 or 8 are good selections. Both offer easy-to-read tiles, and have the three buttons across the bottom: back, start and search. The recent launch of Nokia's new tablets and supersized smartphones makes this option very attractive to older adults.

Samsung Galaxy with Android
Android is the most challenging operating system of the pack, but it's the most widely used. For the gamer, photographer or videographer, this system should be a great pick.

For more apps to use on your smartphones and tablets, check out these AARP recommendations.

>> Get discounts on electronics with your AARP Member Advantages.













Also of Interest



See the AARP home page for deals, savings tips, trivia and more