Your Facebook News Feed is About to Change (Again)
Let's get the hard part out of the way: Sometime in the next few days, what you see on your Facebook homepage - or News Feed - will look a lot different.

Not again! Yeah, we know. Here's the good news: It seems a whole lot easier on the eyes. You'll notice much bigger photos and less clutter. Here's two things we think you'll notice first.

First, let's say you shared a photo. Below, left, is how it looked in the old News Feed - and on right, you can see the new version: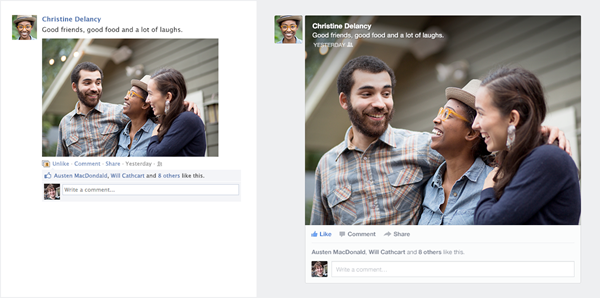 Second, are you frustrated that you're not seeing your friends' updates in your News Feed? Would you like to see more photos? Just your friends? Or just the pages you like - the restaurants, local businesses, and pages like AARP? Now, you can pick from a few options...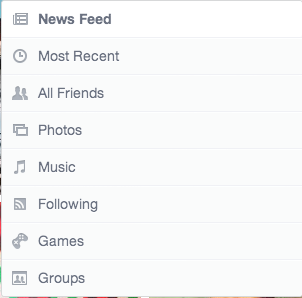 If your Facebook homepage changes, let us know what you think in the comments. We'll keep an eye on this - bookmark this page for all of our Facebook coverage.