Eating on the Road? Don't Forget Farmer's Markets!
By David Porter, October 5, 2011 10:00 AM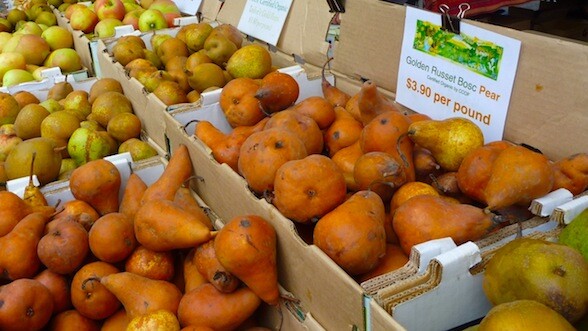 When these two baby boomers are visiting an exciting destination, one of the very first stopping places scheduled in our travel itinerary is always the local farmers' market.

Here are just a few of the many reasons this has become a tradition in our travels:

It's a wonderful opportunity to mingle with the locals.
If you're a photographer, you will absolutely love the many colorful objects and people to fill your lens.
It's healthy for you! We will quite often forgo a calorie-laden meal in a fine-dining establishment in favor of some fresh local fruit, meat, cheeses, crackers, and a great bottle of wine.
It's romantic! Farmers' markets have fueled many a twinkle in the eye as we've put together wonderful picnics all over the world.
It's great for the local economy! When you support local farmers' market merchants, your dollars are deposited directly in the local economy instead of being shipped off to some mega-corporation out of the area.
It's fun! We find that there's a wonderful spirit in the air when we visit a local farmers' market. People from all walks of life are brought together over their common desire to purchase fresh, local produce.
The next time you are working on your own travel itinerary, make certain to do a quick Google search for the local farmers' market. A lot of our best memories have been found in these local farmers' markets, and we are confident that you will find the same to be true in your travels as well.

We are currently working on a trip to Santa Barbara, California and we're looking forward to local pistachios, cheeses, specialty meats, and a wonderful bottle of a local cool-climate Syrah. YUM!

David and Carol Porter are contributors on the AARP blog, blog regularly at theroamingboomers.com and keep us updated on their travels via their Facebook Account.