Europe: By Train or by Plane?
I love train travel. If I can choose between a plane and a train, I'll choose a train whenever I can. It makes the transition from one place to another a gradual one, with plenty of time to watch the world go by (to say nothing of the deep nap the train puts me in). And for some trips the travel time can be about the same, or close enough, once you factor in getting to the airport an hour and a half early and crawling through security. Plus, on a train there's no worry about fitting a bag in the overhead bin or struggling to hoist it up there.
>> Sign up for the AARP Money newsletter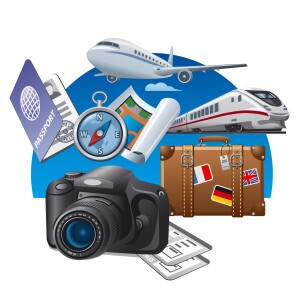 However, if you're going to Europe this summer, you may have a tougher choice. Europe's rail system is something we in the U.S. can only dream about. But with low airfares on such carriers as EasyJet and Ryanair (that's right: $39, with no "1" in front of that!), there's definitely a reason to compare the train to the plane.
Still, you have to know the rules. Budget airlines have long lists of rules, and if you break just one, it will cost you. One of my personal favorites is when you have to pay a fee for using a credit card, but the airline won't accept cash. And then there's baggage. Ryanair allows one piece of carry-on luggage that cannot exceed 10 kilograms (that's a measly 22 pounds) - and we know lots of women's purses hold more than that. The weight limit for checked luggage is also low; exceed it and Ryanair charges $12 for every extra pound.
But really, what did you expect for a $39 ticket? And a big advantage of air travel is that it gets us where we want to go as fast as possible. You can hop on a plane in Paris and be in Budapest in a couple hours. The trip takes nine hours on a train.
>> Get travel discounts with your AARP Member Advantages.
So when you compare planes to trains in Europe, you'll have plenty of options. Consider price, length of travel time, amount of luggage, locations of terminals and airports - and know the rules.
For more information, check these websites: seat61.com for lots about train travel and skyscanner.com for budget airlines in Europe.
Illustration: OlegToka/iStock
Also of Interest

See the AARP home page for deals, savings tips, trivia and more