Jeans and Tablets Are Top Items Packed for Travel – Teenagers or Boomers?
By Guest Blogger, November 20, 2014 06:39 PM
By Stephanie Miles

The answer is boomers! Surprised?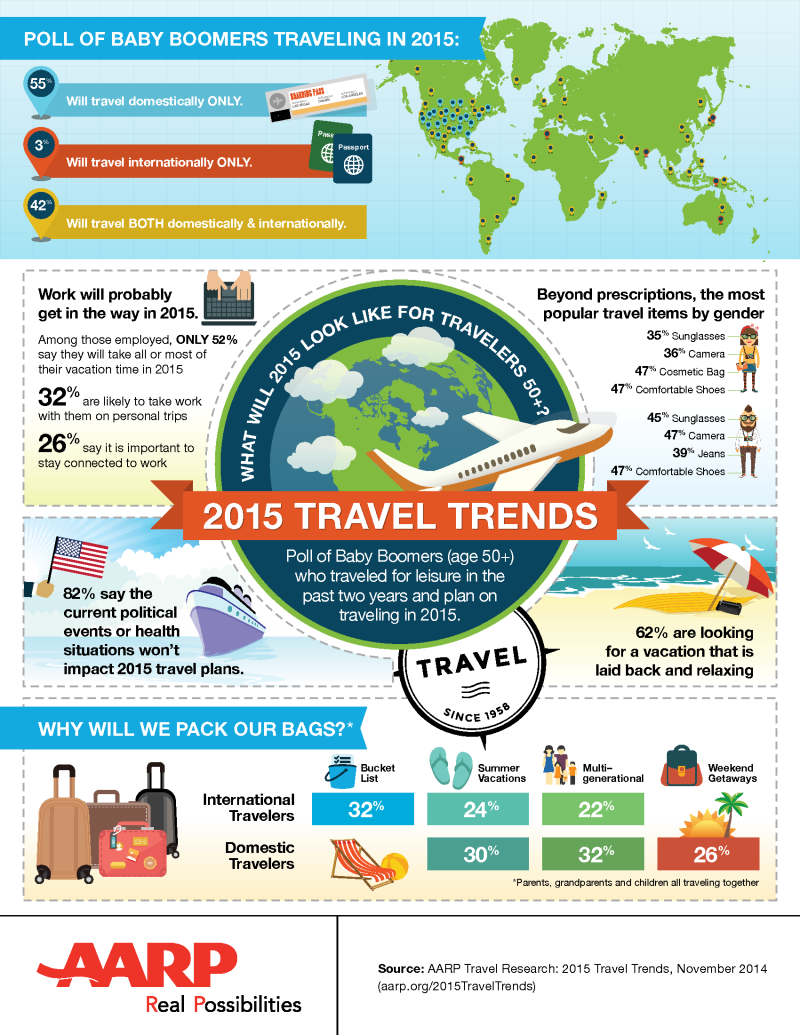 These may be top picks for teenagers as well, but in the new AARP Travel Trends Survey for the 50-plus, these were also two of the top items packed as the 50-plus head out for travel. I am excited to share some interesting observations from our new research on how people 50-plus will travel next year. Are you ready?

Americans 50-plus spend $1.2 billion dollars a year on leisure travel, and it is not slowing down. With that much to spend, you have to ask what their travel plans are for next year. What's hot and what's not?

The top reasons for travel in 2015 are not a surprise — escape and relaxation time with family and friends. Summer vacation is a top priority, as is a group trip with many generations of family members, and checking off items on individual bucket lists. Travel is the No. 1 goal for this crowd. It is not a surprise that they enjoy four to five leisure trips per year and plan to take that many trips in 2015 as well.

What is a surprise?
With all this energy around travel, the 50-plus are neither taking all their vacation days nor totally unplugging — and some are taking a staycation versus a trip. Only 52 percent say they use all their vacation days, 32 percent are likely to take work with them on personal trips and 4 in 10 people age 50-plus plan to take a staycation.

What? Travel is good for you! It is like a huge vitamin for your physical and mental health, your relationships, your family and more. I have seen tons of research, including this report by the U.S. Travel Association, touting the power of unplugging as a way to get recharged and ready to roll at work. Employees who take vacation time are, in the end, more productive.

Are we missing out on the secret sauce by not taking our time away? Yes. There is huge power in dreaming about your trip and planning it — as well as the trip. Then there are all the great stories and pictures. The trip is about so much more than the actual travel.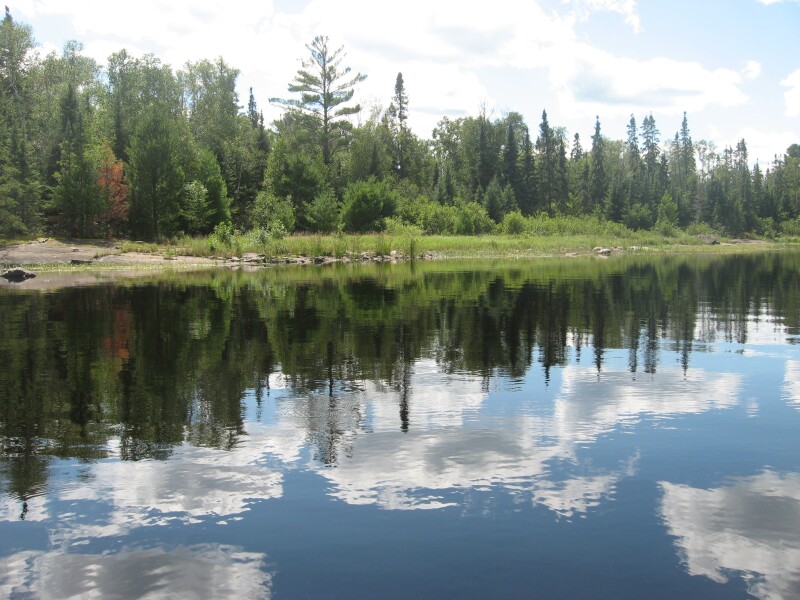 Personally, I live trip to trip. I frequently say that I cannot return from my current trip without at least the bones of my next trip planned. It gives me huge energy and drive as I push through all the demands of work and home and look forward to my next adventure. As for my next adventure, we are working our way as a family through all 50 states. (We are at 34 and counting.) Check out the photo of the Boundary Waters between the U.S. and Canada, near Ely, Minn. Minnesota is No. 28 on our family state trek.

>> Get travel discounts with Member Advantages.

I am off to use the AARP Destination Guides on travel.aarp.org to plan our upcoming New England trip. I promise to use my vacation days (and come back more productive!). With that said, imagine what that $120 billion would look like if the 50-plus took all their vacation days and traveled? Wow! Make the most of every minute and every trip … it's good for you!

Stephanie Miles is the AARP vice president, Member Value, Products and Platforms.

Also of Interest



See the AARP home page for deals, savings tips, trivia and more.