The BRAIN Initiative: 5 Things to Noodle
By Steve Mencher, April 2, 2013 02:59 PM
In 1961, President John F. Kennedy called on the nation to set as its goal " landing a man on the moon and returning him safely to the earth" by the end of the decade.

Today, President Barack Obama called on the nation to set a similarly ambitious goal: mapping the human brain to unlock the answers to Alzheimer's disease.

"We can study particles smaller than an atom, but we still haven't unlocked the mystery of the three pounds of matter that sits between our ears," Obama said in announcing the $100 million initiative that his administration has dubbed BRAIN (for Brain Research through Advancing Innovative Neurotechnologies). It's an idea that he previewed on Feb. 13 in his State of the Union message.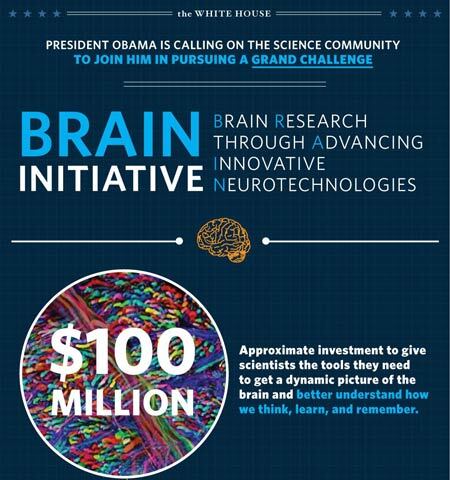 Here are five things to know about the BRAIN initiative:





Francis S. Collins, the director of the National Institutes of Health, introduces BRAIN in 60 seconds:






Also of Interest

Join AARP: Savings, resources and news for your well-being


See the AARP home page for deals, savings tips, trivia and more