Medicare's Debut at the Republican National Convention
By Election 2012 , August 28, 2012 05:41 PM
For a good portion of the first afternoon of the Republican National Convention, a cavalcade of GOP congressional candidates tried to draw contrasts on the issues between the parties. But only one set his sights squarely on Medicare, offering a full-throated defense of the GOP's approach.
Sort of.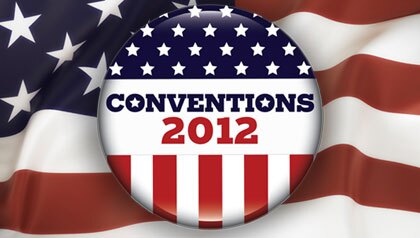 Keith Rothfus, a candidate for the U.S. House of Representatives from Pennsylvania, focused on what Republicans see as their biggest weapon in the issue: the Affordable Care Act and its more than $700 billion reduction in Medicare spending on providers over the next decade. But not once did Rothfus mention the controversial plans put forth by the party's top-of-the-ticket picks, Mitt Romney and Paul Ryan, to remake Medicare as a premium support program.
"We've heard, and will continue to hear, a great deal about health care and Medicare in this election, and that's a good thing," Rothfus told conventioneers. "As a cancer survivor, no issue is more personal to me than health care, and the strength of our doctor-patient relationships.
"There is no greater threat to the health care of our nation and the health care of our seniors than Obamacare. And no matter what path we take to save Medicare, the very first step is to repeal Obamacare."
Although Rep. Ryan's budget bill, passed by the GOP-controlled House, includes Medicare savings similar to those in the Affordable Care Act, Romney says he would not impose them.
Rothfus noted the large Medicare population in the district he hopes to represent and chided his Democratic opponent, incumbent Mark Critz, for voting to support the health care law.
Rothfus said that Romney "will save Medicare from bankruptcy, will preserve Medicare for today's seniors and will strengthen Medicare for the future." -Susan Milligan